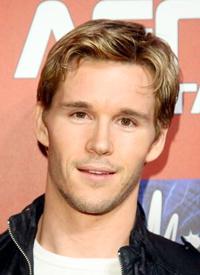 Ryan Kwanten
True Blood's Ryan Kwanten has been confirmation to participate in the fourth annual Broadway in South Africa gala, to be held at the Manhattan Center's Grand Ballroom on Monday, October 17, at 7:30pm.
In addition to Ryan, featured guests will include Dancing With The Stars finalist, N'SYNC star and Broadway veteran Lance Bass; theater producer Michel Butler; and New York Yankees pitcher David Robertson. The previously reported host Brooke Shields has had to withdraw from the event.
Performers and presenters at the gala will include Declan Bennett, Andrew Keenan Bolger, Sean Bradford, Lilli Cooper, Emma Hunton, Frankie James Grande, Jeremy Gumbs, Samantha Jonas, Adam Kantor, Chelsea Krombach, Rachel Potter, Katie Thompson, and Lisa Nicole Wilkerson, along with Broadway Inspirational Voices and Rosie's Broadway Kids.
The event will honor organization Keep A Child Alive, co-founded by Leigh Blake and Alicia Keys, which is dedicated to providing life-saving AIDS treatment, care, nutrition, support services and love to children and families affected by HIV/AIDS in Africa and India.
The gala will feature original music written based on essays and letters written by students who are a part of Broadway in South Africa workshops in the townships surrounding Cape Town, Johannesburg and Durban.
Selected composers for the evening include Declan Bennett, Sean Bradford, Joey Contreras, Jared Dembrowski, Rick Elice, Faye Greenberg, David Lawrence, Michael Lluberes, Annie Pasqua, Jenna Pasqua, Alan Schmuckler, Pebe Sebert and Will Van Dyke.
For tickets and more information, visit www.broadwayinsouthafrica.org.