True Blood's Ryan Kwanten walks around the set of his new film Not Suitable for Children on Thursday (August 4) in Sydney, Australia.
Ryan stars in the film about a "freewheeling guy in the prime of his life, who after learning he will become infertile in a month, needs to find someone to have a baby with before it's too late and sets out to procreate as much as possible."
Written by Michael Lucas, the Screen Australia-backed feature is being produced by Jodi Matterson with Bruna Papandrea  and Arclight Films' Gary Hamilton as executive producer.
Starring alongside Kwanten in the ensemble cast are Bojana Novakovic, Alice Parkinson and Ryan Corr. Not Suitable for Children will be directed by Academy Award nominee Peter Templeman.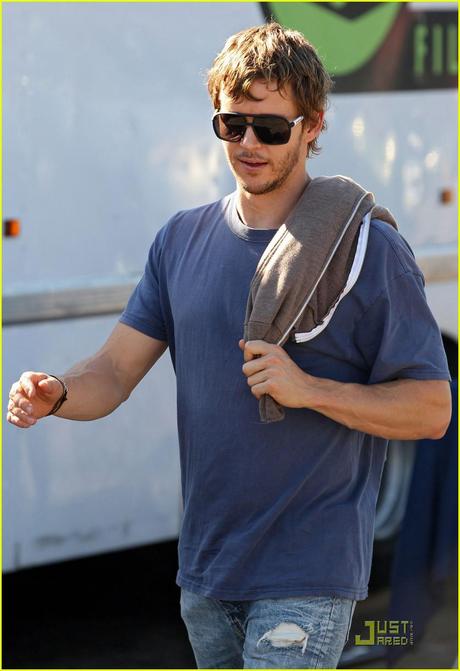 source: justjared.buzznet.com
source: hollywoodreporter.com