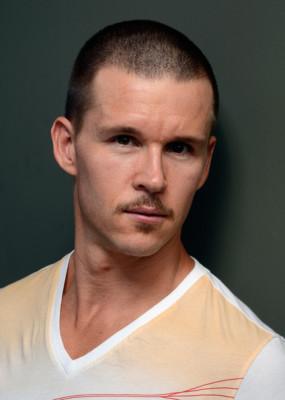 Ryan Kwanten will appear on the "No More Excuses" Marathon that takes place today on the "USA Network." 
In an effort to increase awareness and help stop domestic violence and sexual assault, usa network has teamed up with Mariska Hargitay's Foundation, Joyful Heart, the NO MORE campaign, and the cast of "Law & Order: Special Victims Unit" to hold a 16-hour "No More Excuses" marathon on Sunday, April 27 from 10am-2am ET. Mariska Hargitay, Ice T, Danny Pino and Kelly Giddish will host custom wraps throughout the marathon, which will also feature star-studded PSAs that say "NO MORE" to domestic violence and sexual assault.
Also appearing will be True Blood's Authority head, Chris Meloni. The current cast, former and guest "Law & Order: Special Victims Unit" stars appearing in the televised spots include: Shohreh Aghdashloo, Maria Bello, Andre Braugher, Dann Florek, Marcia Gay Harden, Peter Hermann, David Marciano, Chris Meloni, Debra Messing, and Blair Underwood. Click here (http://bit.ly/1jFzC6t) to view the on-air promo for the upcoming marathon.
Below is a promo for the event:
3:00 PM PTSD – The murder of a marine, along with the removal of her baby from her womb, puts the unit at odds with the Navy JAG Corps when it fights to keep the case. Skeptical of JAG's handling of the case to date, Fin (Ice-T) and Benson (Hargitay) press forward with their investigation, even as Olivia's flashbacks of her own assault impede it and put a suspect at risk. Guest stars include Ryan Kwanten and Frank Whaley.
source: broadwayworld.com