Ryan Kwanten of True Blood will lend his voice — his true Aussie voice — to the role of Brewster the Beast Trapper in the "Tick Tock Trap" episode of Disney's hit cartoon series "Jake and the Never Land Pirates."
Brewster is a dashing swashbuckler who is hired by Captain Hook to rid Never Land of its famously hungry crocodile but it's up to Jake and his buddies to convince Brewster that the croc belongs in Never Land and that Hook is the real threat. The episode premieres on Disney Channel Friday, Feb. 28 at 8:30 a.m./7:30c and repeats later the same day on Disney Junior at 7 p.m./6c.
Here's an exclusive sneak peek!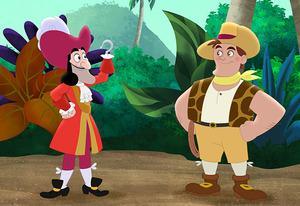 source: tvguide.com