True Blood's Ryan Kwanten is serving as a McHappy Day Ambassador for a day while he's visiting his home country of Australia.
Ryan is a pretty private guy as he notes below:
"I am a private guy and I am relatively non-controversial so there is generally nothing for them (paparazzi) to write home about and make a story about,"

"I have always been that person. I like keeping all the drama in my life on-screen and keeping my private life drama free and normal."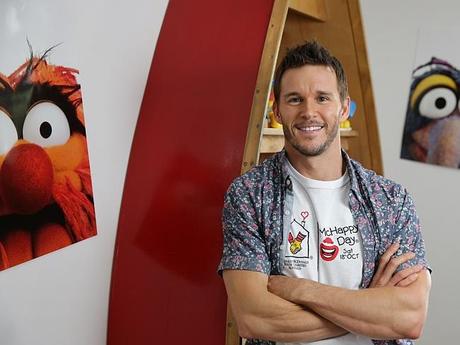 In his capacity as McHappy Day ­ambassador, Ryan is making a public appearance at the McDonald's Darling Quarter restaurant in Sydney today, and is back in Australia for the first time in two years.
He said despite some actors hiding their Aussie soapie roots he ­regards his time on Home And Away as the best. "I have heard some celebs (say they are ashamed), I am a man that lives with no ­regrets. That doesn't mean I haven't made mistakes, I have certainly made my fair share," he said.
Of McHappy Day, he said he was doing it for the kids: "You see first hand the effect it has on the kids. It goes beyond (them), to see the mums and dads smile and to give them an ounce of hope."
source: dailytelegraph.com.au