Ryan Dorsey Claims Naya Rivera Was Drunk When She Beat Him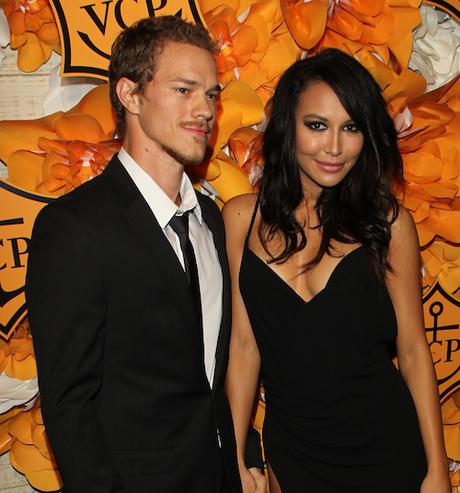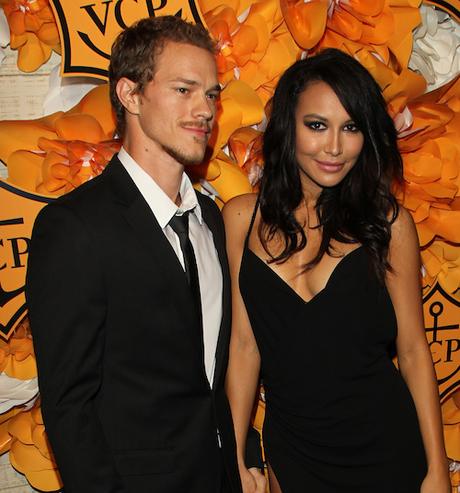 If you need an appropriate soundtrack to this story, might I suggest the cast of Glee performing "Blame It On The Alcohol." Apparently that's what is to blame for Naya Rivera's recent domestic battery arrest.
Over Thanksgiving weekend, Naya Rivera was arrested for allegedly attacking her on-and-off husband Ryan Dorsey during a family walk in West Virginia. The 911 call Ryan made the night of the incident has been released. According to West Virginia's WSAZ-3, Ryan claimed his wife was "out of control" and that she was getting physical with him.
Deputies claim that Naya and Ryan were arguing over their 2-year-old son Josey when the fight turned violent. The Kanawha County Sheriff's Office says that Naya was drunk when she allegedly clocked Ryan in the head and busted his lip. Since this took place in West Virginia, I can't help but look suspiciously over at moonshine, like "Do you have something to do with this?" Because where I come from, homemade booze is 100-proof violence fuel.
Ryan recorded Naya's alleged attack on his cell phone, and investigators charged her after seeing the footage.
Ryan hopped on Twitter yesterday and asked everyone to please mind their own business and leave their family alone.
— ryan dorsey (@DorseyRyan) November 28, 2017
I know Ryan doesn't want us to be judgmental here, but it's a little hard when we're talking about someone who got drunk and violent on Thanksgiving. And it's kind of hard to treat this situation with "positivity and love" when the drunk person at the center of it showed anything but. A good Thanksgiving drunk steals a pumpkin pie and falls asleep while attempting to devour it in secret behind the couch, a bad one tries to stuff someone's face with their fist.
Pic: Wenn.com
Source: Ryan Dorsey Claims Naya Rivera Was Drunk When She Beat Him
1 total views, 1 views today