True Blood's Rutina Wesley's Tara makes EW's July 4, 2014 edition's in the "Bullseye."  The Bullseye takes a look at the pop culture news that was right on target during the week - as well as the events that missed the mark.
In the print version of the magazine, EW says under the photo:
Time of death: six seasons and about 90 seconds.
Tara wasn't completely off the center mark, but not a bullseye either.  RIP Tara Thornton, you will be missed by these fan girls!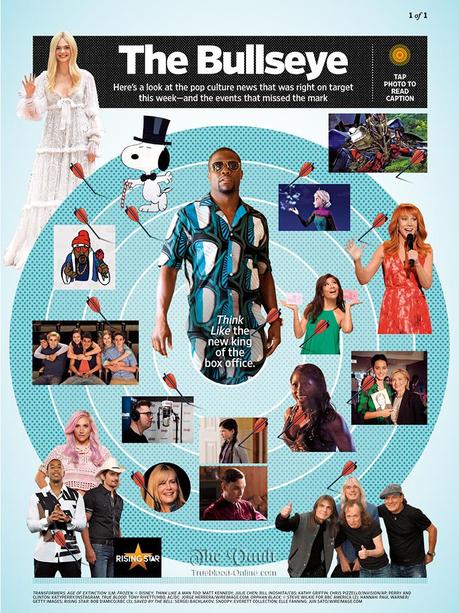 source: Entertainment Weekly Magazine