Today we're sharing with you a wedding that stole our hearts! Christ and Checrallah made the perfect choice and picked Santorini for their destination wedding because of its dreamy landscape and romantic atmosphere. Their wedding had a different kind of rustic style that we loved! The couple exchanged vows in front of the breathtaking view of the deep blue sea, the mountains and the blue-white small houses of the island. The ceremony was adorned with green apples and fresh flowers in vivid blue and white hues. Gorgeous bride was wearing a modern wedding dress with champagne silk, lace and crystals that made her look so unique and different! Enjoy the prettiness through the following photos by Kapetanakis Studios!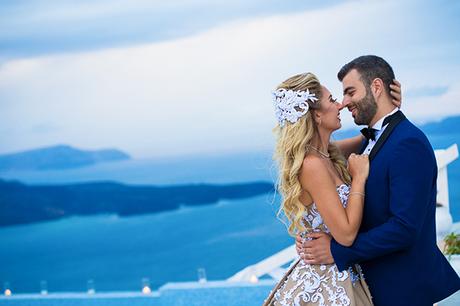 Photography : Kapetanakis Studios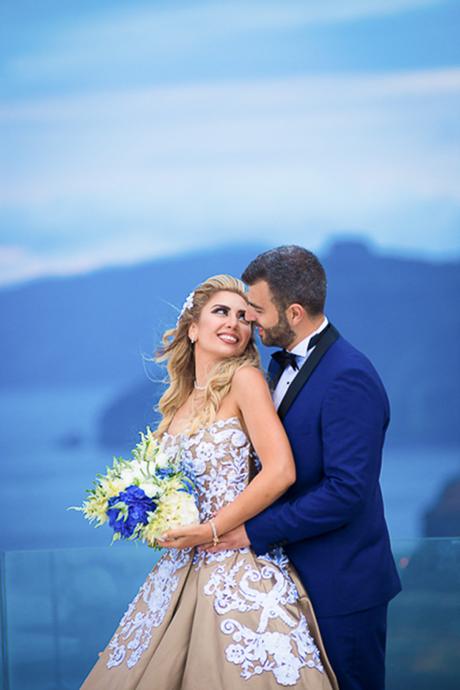 Photography : Kapetanakis Studios
"We met at school, we were best friends, feelings changed when we went to university and he proposed 10 years later on my birthday. We went for a romantic dinner. The waiter brought me a big red box. It was filled with dark chocolate (my favorite treat), and in the middle, a mug with lots of small paper cuts on which he wrote what he loved about me and about our relationship. And finally, after reading dozens of paper cuts I found the ring in the bottom of the mug", the bride shared with us.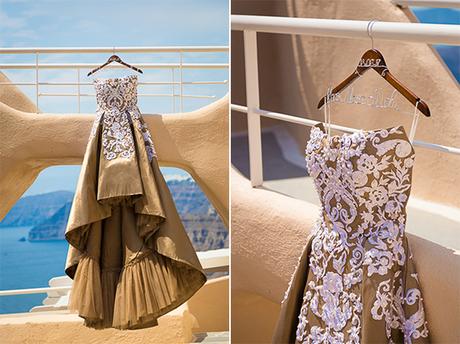 Photography : Kapetanakis Studios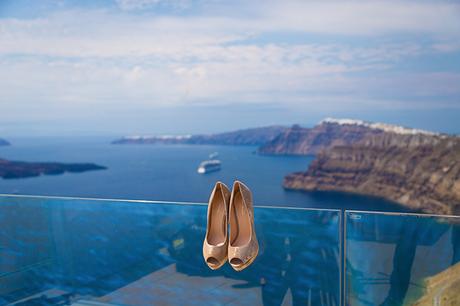 Photography : Kapetanakis Studios
"My wedding dress is unique, a couturiere made it for me. I made a collage of the several parts so that she could understand perfectly what I wanted. I picked the fabric with my mother, it was champagne silk ziberline and white lace over it. I added pearls and Swarovski crystals all over the lace. The photoshoot dress was made for me too. By my cousin "Danielle Yachouh Haute Couture" it was inspired from Greek goddesses."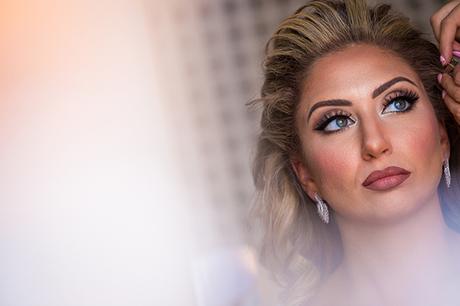 Photography : Kapetanakis Studios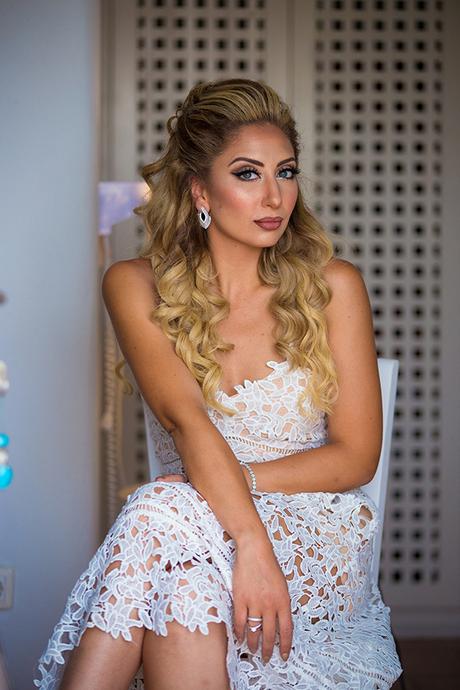 Photography : Kapetanakis Studios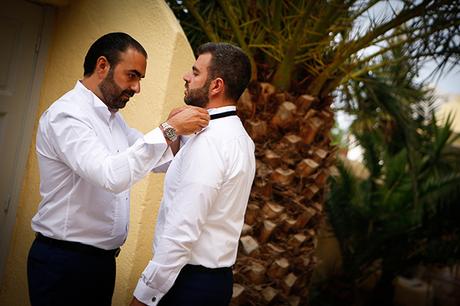 Photography : Kapetanakis Studios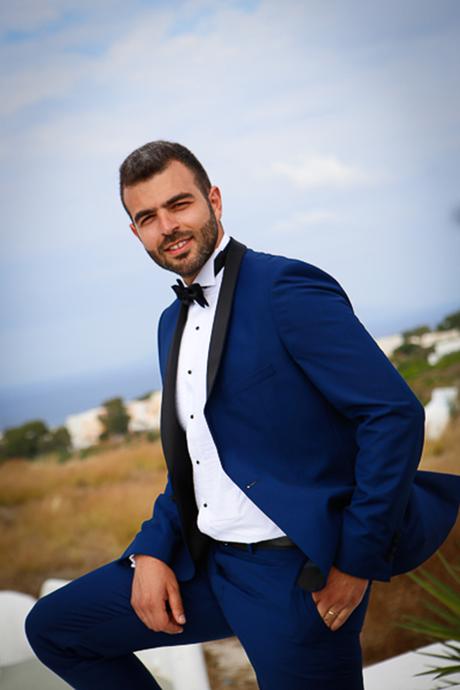 Photography : Kapetanakis Studios
"The ceremony took place in suites of the gods, Santorini. We picked Santorini because we wanted a romantic and dreamy place not only for our wedding day but also so that our guests who traveled from Lebanon could take with them lifetime memories."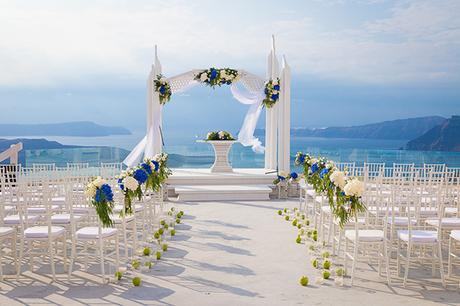 Photography : Kapetanakis Studios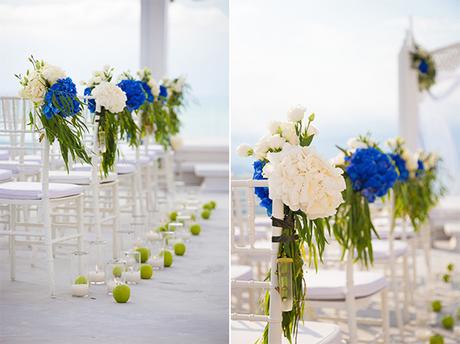 Photography : Kapetanakis Studios
"We wanted a simple rustic feel for our wedding and fresh colors that fits the beautiful background of white and blue houses."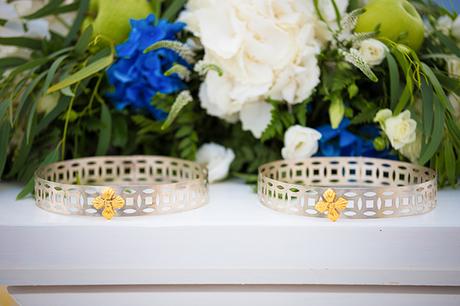 Photography : Kapetanakis Studios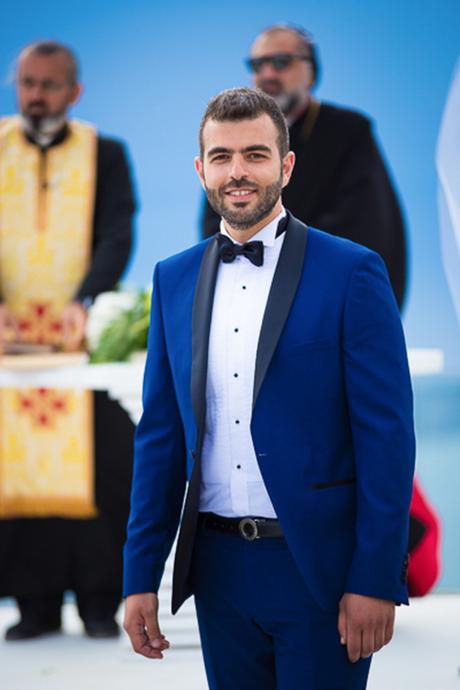 Photography : Kapetanakis Studios
"For my flower bouquet I picked blue and white hydrangea with greenery and purple and white hydrangea for my maid of honor."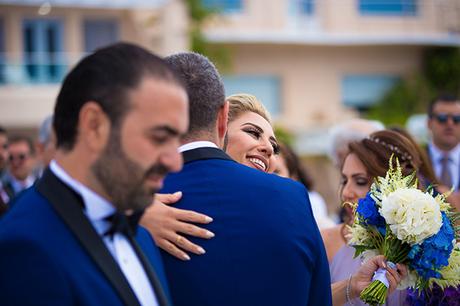 Photography : Kapetanakis Studios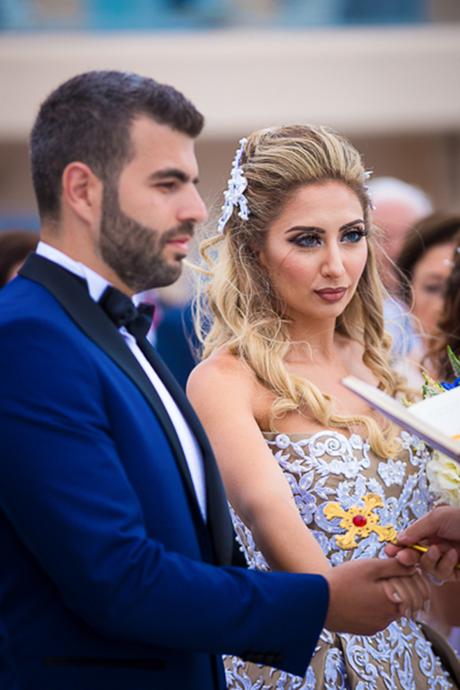 Photography : Kapetanakis Studios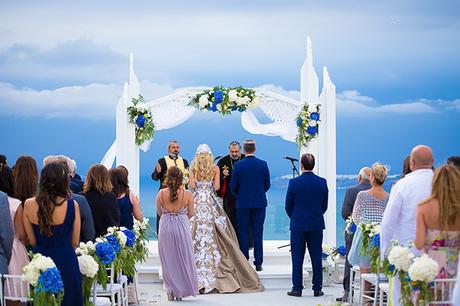 Photography : Kapetanakis Studios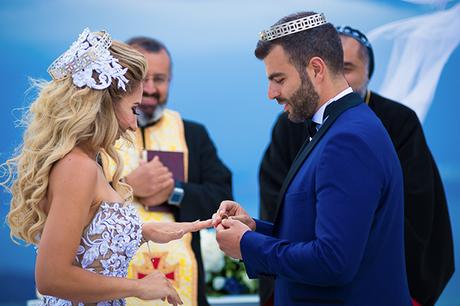 Photography : Kapetanakis Studios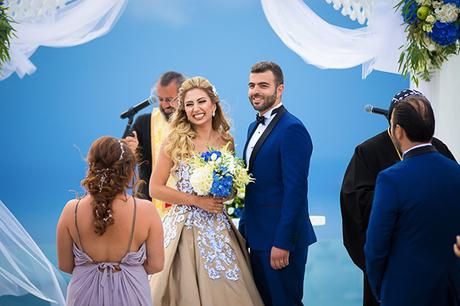 Photography : Kapetanakis Studios
"Our wedding was decorated with blue and white hydrangea, greenery and green apples, candles all over the venue and fairy lights. Jute and lace cutlery covers the tables that had a plane brown box with lace and treats inside. I combined my favorite flower and love for green apples and searched over the web for more inspirations."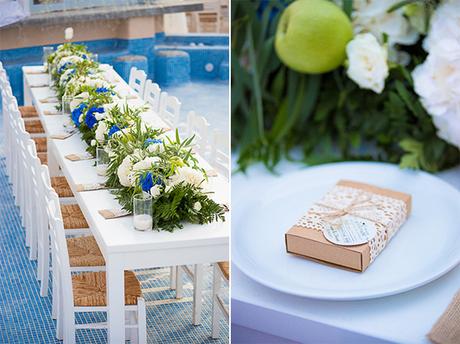 Photography : Kapetanakis Studios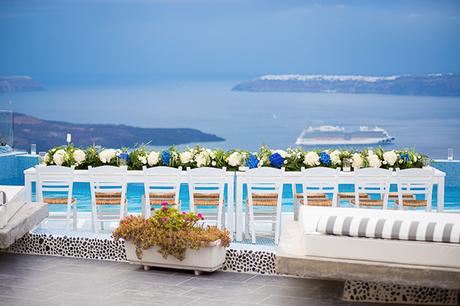 Photography : Kapetanakis Studios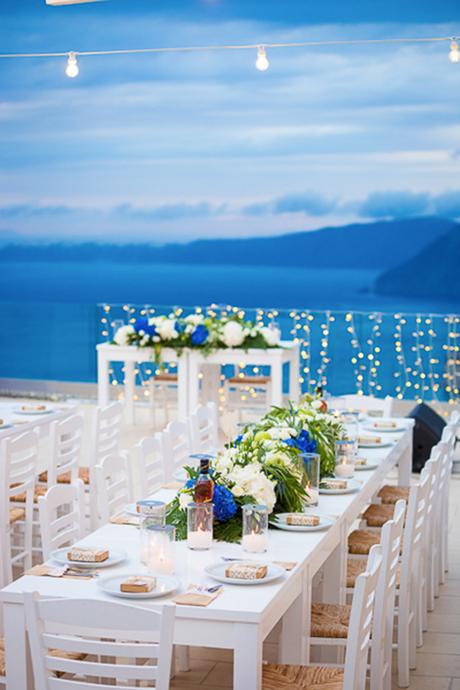 Photography : Kapetanakis Studios
Photography : Kapetanakis Studios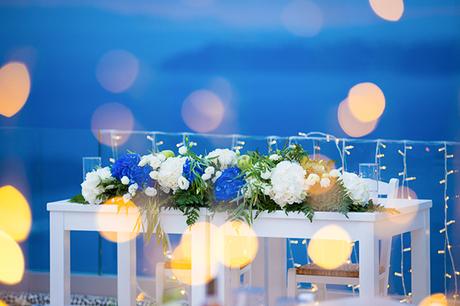 Photography : Kapetanakis Studios
"I had fun planning for my wedding, I advise the brides to be to enjoy every moment and try to live this period to the max, it's a once in a lifetime experience."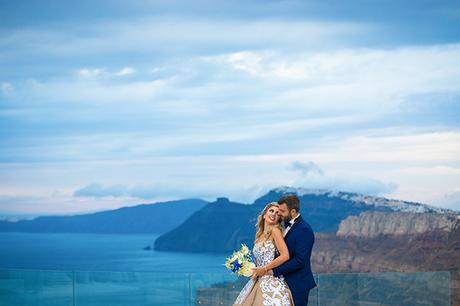 Photography : Kapetanakis Studios