FirstLadyB| Multicultural Christian Entertainment Site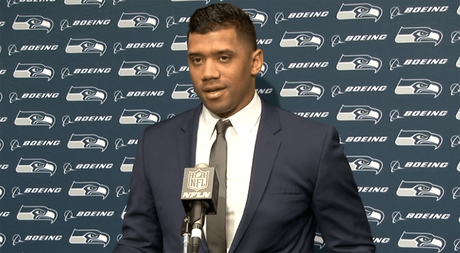 Russell Wilson is picking up where Jon Gruden left off on ESPN.
The Seattle Seahawks quarterback will be mentoring NFL draft prospects on a new series.
ESPN will debut "QB2QB with Russell Wilson" next week, with four 30-minute episodes of the Christian athlete mentoring four top prospects in advance of the NFL draft: quarterbacks Baker Mayfield of Oklahoma, Mason Rudolph of Oklahoma State and J.T. Barrett of Ohio State; and running back Saquon Barkley of Penn State, according to the L.A. Times.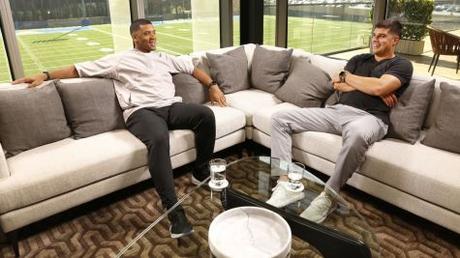 Pic Source: LA Times
Wilson will host one-on-one conversations with each player where he will discuss his own NFL experiences from the past six seasons, including making the transition from college to the NFL, winning and losing Super Bowls, being the face of an NFL franchise, starting over with new coaches, and building relationships with teammates.
"I can't wait for this. It's gold," Wilson said. "It's just a special show where you really get to see who these young men are, and what they're going to become. They really get raw and honest and just truthful about their experiences in life."
Wilson continued,
"This is about more than football."  "This is about life and preparation for your next [stage of] life and what that looks like."
The first episode airs April 17th on the network.