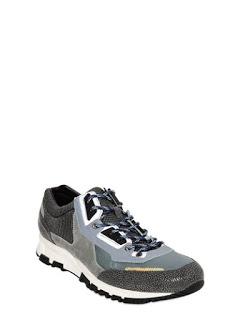 Lanvin Suede and Grained Leather Running Sneakers
Perhaps you're the type that still runs in your running shoes. Absolutely no shame in that. Now suppose you love the running shoe look and feel but just wish the relax in them, rather than run in them. Lanvin has an answer for you with this Suede and Grained Leather Running Sneaker. It's a cool combination of suede, leather and mesh with hiking details that take the rugged outdoors and make them a highbrow option for a casual day. Pair this with denim, shorts or trim cropped trousers and get the look of running without the sweat. Available now in both color ways at LuisAviaroma.com.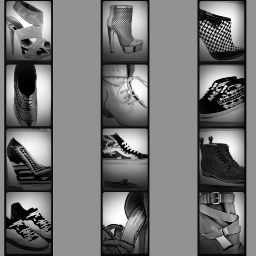 About SHOEOGRAPHY.COM:
Shoeography.com is a daily footwear blog highlighting what's new and what's hot in mens shoes, and women's fashion shoes!