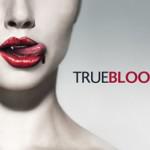 Via TrueBlood HBO on Twitter we learn that HBO has scheduled a marathon of True Blood for us starting tomorrow morning at 10am.
They say: "Experience 24 hours of #TrueBlood beginning tomorrow at 10 AM on HBO Zone. Every episode of every season airs back-to-back. 36 episodes back to back!"
So, get out the popcorn, and get yourself in front of the tube to experience all the wonder you felt when you saw that very first episode back in 2008 and get yourself ready for Season 4. I know I'll be there!