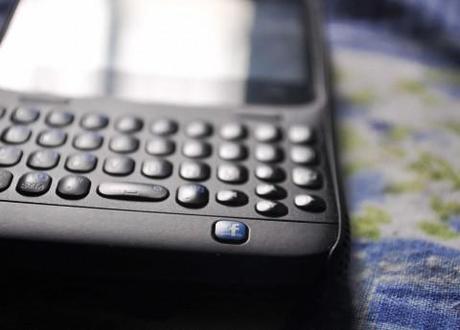 Facebook to launch smartphone by 2013? photo: A N D A L I B
The background
Facebook could release its own smartphone in 2013, according to a flurry of reports. Anonymous employees of the social networking giant revealed that the company has already hired several Apple iPhone and iPad engineers to get started on the device, said Nick Bilton at The New York Times.
Facebook has refused to confirm or deny the rumours. But that hasn't stopped the technorati from speculating. And the general consensus is that a Facebook phone would be a seriously risky venture for the company.
Read about Facebook's disastrous foray into the stock market at The Periscope Post.
Facebook is not an Apple-style brand
"In Facebook's case, I would be surprised if there were too many human beings for whom the essential idea of a phone made by Facebook is terribly exciting," wrote Chris Matyszczyk at CNET. The point, said Matyszczyk, is that the social networking site is more of a "utility" than a strong brand: "It isn't the sort of brand where acolytes cannot wait for the next thing to come out of Facebook."
Facebook needs to put pressure on Apple and Google
"One issue, I suspect, is that Facebook realizes that the future is all about mobile, and that, much to its chagrin, the two companies that control the mobile space today—Apple and Google—don't really like Facebook very much," wrote Dan Lyons at The Daily Beast. In order to ensure its survival in the mobile market, Facebook has therefore come up with the idea of creating its own device – but is this really the best solution, given that a previous collaboration with HTC was "a total dud"?
Facebook wants to start making money from mobile market
"Facebook isn't making any money from their mobile efforts. All of the Facebook apps are free, and they're still trying to figure out ways to generate any significant income from their mobile efforts," pointed out Connor Simpson at The Atlantic Wire. In that context, coming up with a Facebook device makes a kind of sense. "Charging upfront for a Facebook phone would generate revenue, but the real question is whether the cost to get a Facebook phone out would be too expensive to make it worth it," Simpson said.
Facebook phone would be for younger generations
"You might not buy the Facebook phone, but your kids definitely will. Why? Because their whole life is already wrapped up into Facebook while we're still fragmented all over the web," wrote Drew Olanoff at The Next Web. The point is that companies such as Apple and Google are racing to get into the social networking market (Google +, anyone?), while Facebook is already there. "All of your likes, dislikes, interests, historical information, it's all stored on Facebook. That's information that you want to keep with you, always," said Olanoff. "No better way to do that than to interact with it through an operating system built specifically for a Facebook phone."