Rumba Love – Enjoyable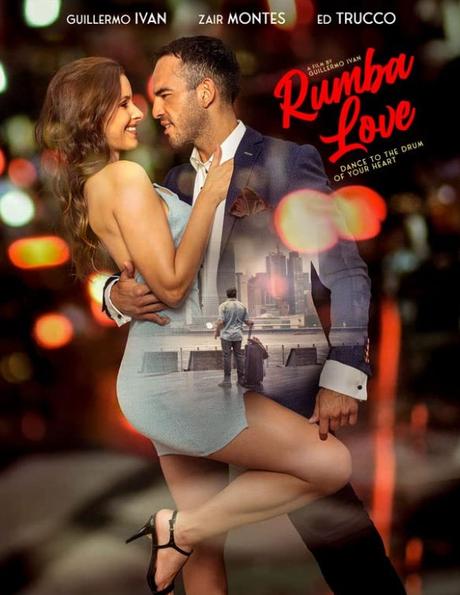 Director: Guillermo Ivan
Writer: Guillermo Ivan (Screenplay)
Starring: Guillermo Ivan, Zair Montes, Ilean Almaguer, Ed Trucco, Osvaldo De Leon, Alfredo Diaz
Plot: Nicolas Quevedo, a Cuban-American rumba singer moves from Havana to New York with nothing else but his love for rumba and his unbreakable dream to make it in the Big Apple, but his journey would be confronted by unimaginable challenges.
Runtime: 1 Hour 30 Minutes
There may be spoilers in the rest of the review
Story: Rumba Love starts as we meet Cuban-American Rumba Singer Nicolas (Ivan) who has made a reputation in Havana for his unique style, when a local man talks him into traveling to New York, with the promise of being his manager.
Once in New York, he finds himself lied to, with no where to stay, no job and finding the world even more difficult that he imagined, until he finds a club where Latin Jazz is performed, given his first shot.
Thoughts on Rumba Love
Characters & Performances – Nicolas is the man that loses his best friend before getting tricked into going to New York city from Havana, left with nothing in the big city. He must use the small number of connections to survive, with his dreams of one day performing the music he made famous in Cuba. Telmaris is the partner of Nicolas's late friend, the two remain close and she is the one person he knows he can turn too, even if she has found herself more secure in the city, she will do what she can to help him. Jim is the estranged father of Nicolas's best friend, he owns a jazz bar in New York, which is why he never managed to return to him, he gets a chance, even if late to give someone another chance, where he has always helped out the Cuban's back home in the past. The performances in the film are carried by writer, director and lead Guillermo Ivan who shines through the whole film.
Story – The story here follows a man that feels like he has lost nearly everything he loved in Havana, taking the risk to head to New York with the promise of a new life, only to find himself in just as bad of a situation as before, turning to his love of music to make the most of his next stage of life. This is an interesting look at how somebody's journey in life will take them to an unusual location for them, where they have to find themselves before they can enjoy the new environment. It does show us how a big city can become daunting to someone not used to it, with how the locals can take advantage of the newcomers, while others will welcome them.
Themes – Rumba Love is a drama about learning a new city, with New York City being the backdrop, filled with its own stories, with how each street, will have a different culture waiting to be learnt about. The musical side of the film comes from the rumba style that Nicolas performs.
Released on September 24 -Theatrical & VOD
Final Thoughts – Rumba Love is an enjoyable drama about finding yourself and telling that story.