On Monday 21st March 2016 Barrio Soho are teaming up with El Dorado Rum and Rococo Chocolate for a rum and chocolate fueled Easter tasting event.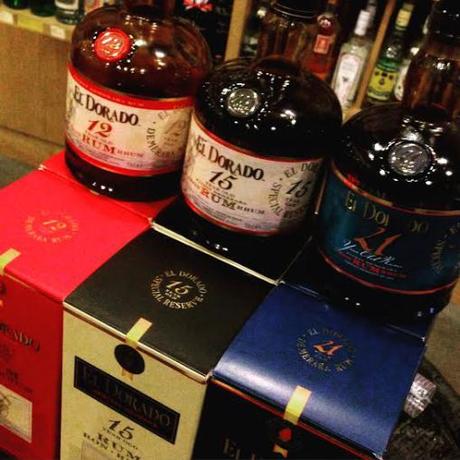 At this special Easter event, sweet-toothed rum lovers will have the chance to discover how the distinctive flavours of rum and chocolate can be matched and contrasted to create a taste-bud sensation of flavours; from fruity and sweet, to spicy, rich and indulgent. On the night, guests will be walked through El Dorado's world-renowned 12yr, 15yr & 21yr rums, presented by Dean Macgregor, alongside speciality chocolates from Rococo's Sam Smallman.
On arrival, guests will be presented with a delicious rum based welcome cocktail from Barrio's talented bartenders, before Dean and Sam introduce their chosen rums and chocolates, and give an insight into how the two products can be married in a variety of interesting, unusual and experimental ways.
Having worked in the industry for ten years, UK Brand Ambassador for El Dorado Rums, Dean Macgregor has a wealth of rum-based knowledge. Dean will present three aged rums – 12yr, 15yr & 21yr, all of which share a certain fruitiness, owing to being made from local Demerara sugar cane, grown on the banks of the Demerara River in Guyana, South America. Aged in small American oak casks before being blended to perfection, the rums are left to marry for at least three months, ensuring a rich development of flavours with impressive complexity.
The varying ages and flavor profiles of each rum make for an interesting selection of chocolate pairings. Tasting Host and Brand Ambassador of award-winning chocolatiers Rococo Chocolates, Sam Smallman, has worked alongside Dean to select one contrasting and one complimentary chocolate for each rum flight. Whether a luxurious couture ganache or deluxe milky bar, Sam will provide a fascinating and delicious insight into how different flavor profiles and textures affect our sense of taste.
Sam has a vast amount of experience running tastings and talks. From his Tasting Thursday events at Rococco's store in Marylebone, to working alongside leading food and drink experts, Sam has paired everything from Speyside whisky to Stinking Bishop from Beer to Bacon and Crickets to Corned Beef, all with Rococo's repertoire of single origins, flavours and award winning ganaches, truffles and bars.
This event will be hosted in the basement bar of the recently refurbished Barrio Soho. With its beautifully vibrant interiors, ever-growing premium rum collection and Latin inspired cocktail menu, Barrio is the perfect environment for a South American fiesta of rum and chocolate.