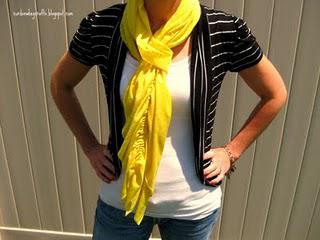 I LOVE this scarf! Its so bright and springy! Plus its super easy to make! I got this fun idea from this blog,
http://www.dana-made-it.com/2008/07/tutorial-summer-scarf.html
. If you have a brother sewing machine, make sure you click on the link about adjusting your tension in your bobin casing. I was having problems getting my scarf to ruffle so I tightened the tension and it worked.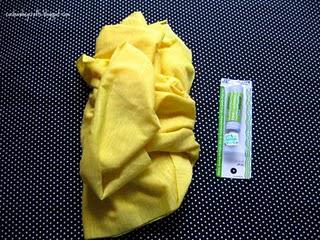 All you need to get started is some elastic thread, material and thread that matches your material.
Happy sewing!!