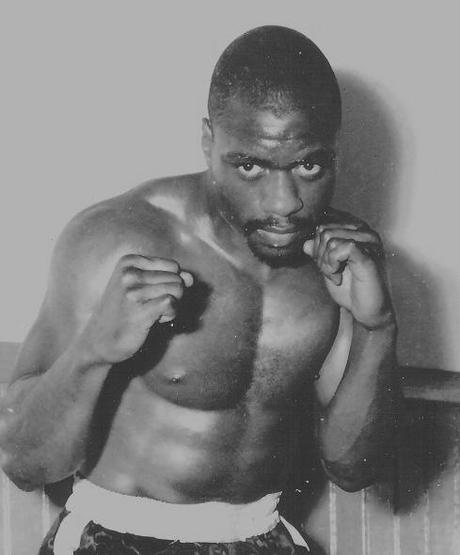 The "Hurricane" would be a ferocious fighter both inside and outside the ring. Photo via cyberboxingzone.com
On Easter Sunday, Rubin "Hurricane" Carter died in his sleep at his home in Toronto after a long battle with prostate cancer, he was 76 years old. Rubin turned a troubled childhood of petty crimes into a passion for sport. Named "Hurricane" after his incredibly quick hands, Carter would win fight after fight, KO-ing the middleweight champion in a non-title bout. He may have lost his eventual match for the belt by unanimous decision, but it was clear to everyone that "Hurricane" had arrived and that it was a matter of when not if he would become champion.
Carter's promising career as a professional boxer was cut short in 1967 when he was convicted of a triple murder while in the midst of training for another shot at the world middleweight championship. His arrest came because he fit the description of a "Negro in a white car" and the court hearing would do little more to create any logical connection to Carter and the murder. It wouldn't matter however, as Carter and friend John Artis were found guilty and sentenced to 3 consecutive life sentences. Even after the initial testimonies given in the trial were later recanted by the eyewitnesses as false, it wasn't enough to demand a retrial. Carter would devote his sentence to reading and studying law, learning everything he could about the process. Through this and the help of interested outside advocates he would finally be freed in 1985 after serving 19 years in prison. Even after he was liberated the decision would be fought tooth and nail in The Supreme Court until Carter's wrongful conviction was fully dismissed in 1988.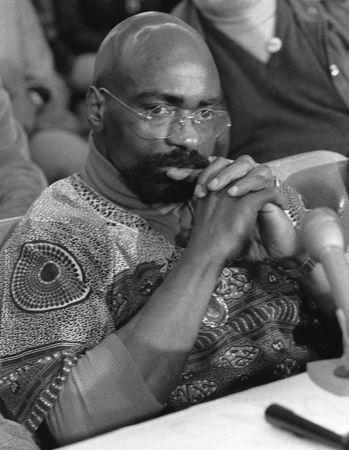 Carter talks to the press at Clinton prison. Via nj.com
To my generation, the former boxer may be best known from the 1999 Hollywood film depicting his struggle, "The Hurricane" starring Denzel Washington in the role of Carter. The film, in abridged capacity, chronicled the 19 year imprisonment and struggle for justice. The film would also receive high critical acclaim and awards as well as an Oscar nod, but it wasn't the end of Rubin Carter's story.
After his release, Carter would become an advocate for people like him, who were failed by the justice system and wrongly convicted. He would serve as director of the Association in Defense of the Wrongfully Convicted as well as member of Justice and Human rights councils in Atlanta and Boston. However perhaps his proudest achievement would be his founding of Innocence International in 2004, where he would continue to serve those wrongfully accused in prison. It was during his tireless work in public service that his reality came to public light. While in attendance at the International Justice festival it was revealed he was battling prostate cancer and had been given the grim timetable of three to six months left to live.
That was in 2012.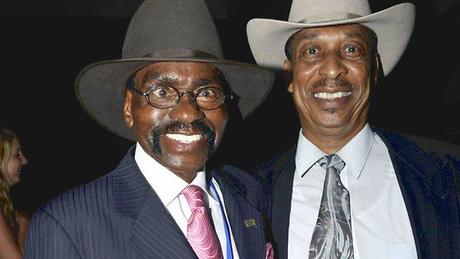 Rubin Carter with longtime friend and co-defendant John Artis via PerthNow.com
Even in poor health, the Hurricane wouldn't stop fighting for what was right. "I am now quite literally on my deathbed and am making my final wish to those with the legal authority to act." Carter wrote just two months ago in an article for the New York Daily News. The piece (which can be read in full here) urged for the new hearing for David McCallum, a man who was imprisoned two weeks after Carter was granted release. McCallum, who was arrested at 16, has spent nearly three decades behind bars for kidnapping and murder. Carter argues that the conviction was made through the confessions of men who were forced and tricked by the police to accept guilt, ignoring all other evidence that clearly indicates innocence; a case nearly mirroring his own.
"Willie Stuckey, who was wrongly convicted along with McCallum, has already died in prison." Carter wrote, "Do we need David to die as well to avoid an inconvenient truth?"  The tremendous toll that cancer would take on Rubin could do nothing to diminish his spirit. "Now I'm looking death straight in the eye; he's got me on the ropes, but I won't back down." was one of Carter's defining final sentiments, "I ask Thompson (The Brooklyn District Attorney would preside over the proposed proceedings) to look straight in the eye of truth, a tougher customer than death, and not back down either."
Whether it was another man in a boxing ring, a corrupt court system, or the mortality-humbling persistence of cancer, Rubin Carter was never afraid of a fight. And even in a period of mourning for the man that was, this writer asks we never forget his dying wish; to never stop fighting injustice in whatever forms they may take.