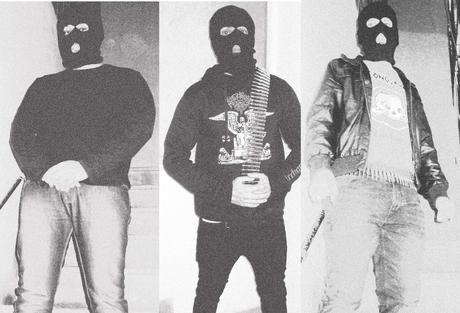 War Arts Productions is proud to present the debut album of Ruach Raah, Hate Fanaticism, set for international release on September 25th. Hailing from Portugal, this mysterious trio have been brewing in the underground for the last three years, releasing a debut demo and two successive splits. With Hate Fanaticism, Ruach Raah stake their claim as an austere new horde worth worshiping. Ten hymns of mid-paced black metal hailing Satan and death are blasted forth with total and utter cruelty. Imagine Ildjarn's primitiveness meeting Darkthrone's '93/'95 aesthetic and all done within the rawness of early Celtic Frost: proto-minimalist, extremely organic, inherently old-school, and neckbreakingly catchy. It's a sound that hypnotizes and then ravages, uncompromising and close-minded, belligerent and battering, and carrying forward the transcendental regression left behind by the late Bone Awl. Hate Fanaticism will be available on vinyl format limited to 250 copies - 150 black and 100 magenta. Cover and tracklisting are as follows: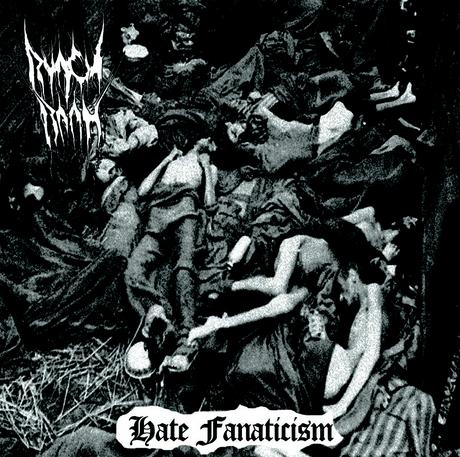 Tracklisting for Ruach Raah's Hate Fanaticism
1. Arsonist  
2. Absolute Occült
3. Guided by Death, Driven by Hate  
4. Convulsions
5. In Hell Baptized
6. Kiss the Ring of the Baron    
7. Hate Fanaticism
8. Womb Overture  
9. Emperor of the Black Abyss
10. Black Plague of Satan
War Arts Productions is a Portuguese label that began in 2007. Prizing quality over quantity and specializing in black metal, War Arts has put out a small-but-steady stream of releases by the likes of Xasthur, Nuit Noire, Thesyre, Onirik, Irae, Morte Incandescente, and Divine Codex among others, as well as the celebrated Lusitania Dark Horde II compilation, focusing exclusively on the rising Portuguese black metal scene. In addition to the label, War Arts runs a dedicated online mail-order. Ruach Raah's Hate Fanaticism will be the label's 17th release to date.
MORE INFO:
www.facebook.com/pages/Ruach-Raah/776783862403149
www.war-arts-productions.com
www.war-arts-productions.bandcamp.com
www.facebook.com/pages/War-Arts-Productions/429686763864481