When the phone hacking scandal erupted a national print journalist tweeted something like: "Go on, Nick, launch the feeding frenzy!" Because I have a very high view of journalism and the media – which often means that I think we deserve better – and have been critical of some journalism, it was assumed that I would be pleased by the attack on News International.
I wasn't. But, I did think that at least some journalists would now experience what some of their victims had been forced to endure. That feeling of helplessness and injustice you get when the wider narrative has run away from you and you are all getting tarred with the same brush. One corrupt journalist … and all journalists get slagged off for being corrupt or criminal or just hopeless.
Well, try being a priest!
Yet, when the media gets handled this way, somehow it is a gross injustice. My complaint all along is that some newspapers tear people's lives apart in pursuit of some 'public interest' headlines, then move on, leaving behind them a destruction for which they take no responsibility.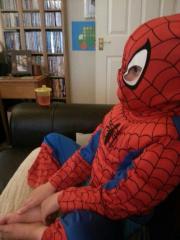 Well, Andy Coulson now faces prison. Rebekah Brookes has had her life and her affair with Andy Coulson exposed to the world – to say nothing of her husband's porn habits. Andy Coulson says he fought the courts to prevent his affair being made public in order to protect his young children? And where was such protectiveness when it was other people's children who deserved what they got because the parents were dodgy and deserved to be exposed and ridiculed? 'Public interest'?
So, when the phone hacking trials began I guess I should have been happy. But, I wasn't. If I object so strongly to ordinary people having their lives and reputations shredded by newspapers, how can I then be pleased when it happens even to those who have done the hypocritical wrecking? I can't. I have no respect for Andy Coulson or Rebekah Brookes and their (until now) unaccountable and destructive hypocrisy, but I still dislike a culture that revels in exposing them and their children to the horrors they have inflicted on others.
Andy Coulson should go to prison, but he is only the one they caught. Nothing really changes, though. People are still turned into commodities whose problems and inconsistencies are exploited and exposed for the entertainment of the public. The voyeuristic culture in which we are only able to feel better by belittling others has not changed – probably because this is not a media issue, but a human factor. And Coulson was taken into the heart of government without proper checking, so his demise inevitably has a public element to it – an accountability that demands public justice and recompense.
But, like all victims of media exploitation and deeply unattractive public voyeurism and judgmentalism, we cannot rejoice at the public humiliation of a husband and father whose life is shredded and whose children will pay a heavy price.
Justice may be done. But, I still feel tainted by the culture that loves to grind another person down, feeling morally superior in the process. Justice may be done, but I still feel grubby and sad.

Posted with Blogsy