Rotlis are nothing but Gujarati paper thin phulkas. Being from the south, I knew only about phulka (puffed up roti), chapathi (pan fried roti) while growing up. But after coming to the US, I came to know about rotli, bhakri, thepla and so on, thanks to my North Indian friends.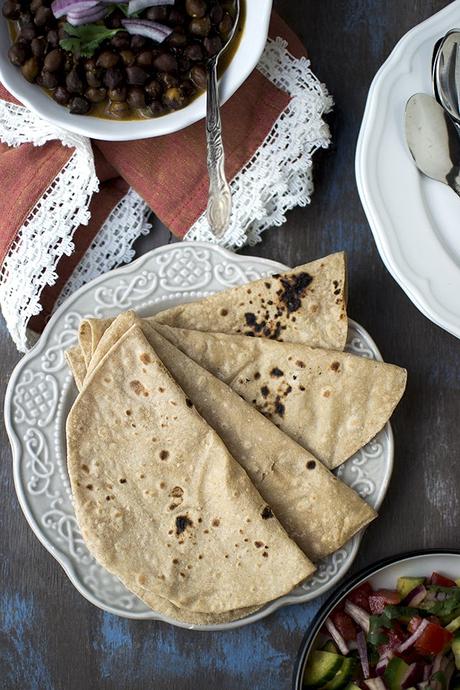 The first time I had rotlis were at one of my Gujarati friend's cousins house while in Graduate school. The lovely couple invited us over for dinner and bhabhi (my friend's SIL) made a huge spread of delicious Gujarati dishes. But all I can remember from that day were her super soft freshly made rotlis. She even used to send a pack of rotlis with our friend for all of us. So whenever I think of rotlis, I think of bhabhi and her amazing hospitality.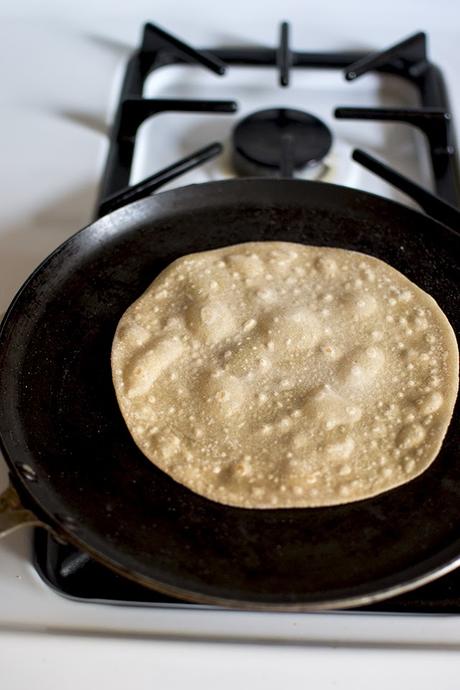 Finally after all these years, I tried making rotlis at home. They are nowhere close what I had years ago, but they were soft and puffed up beautifully, so I'm happy for now :-)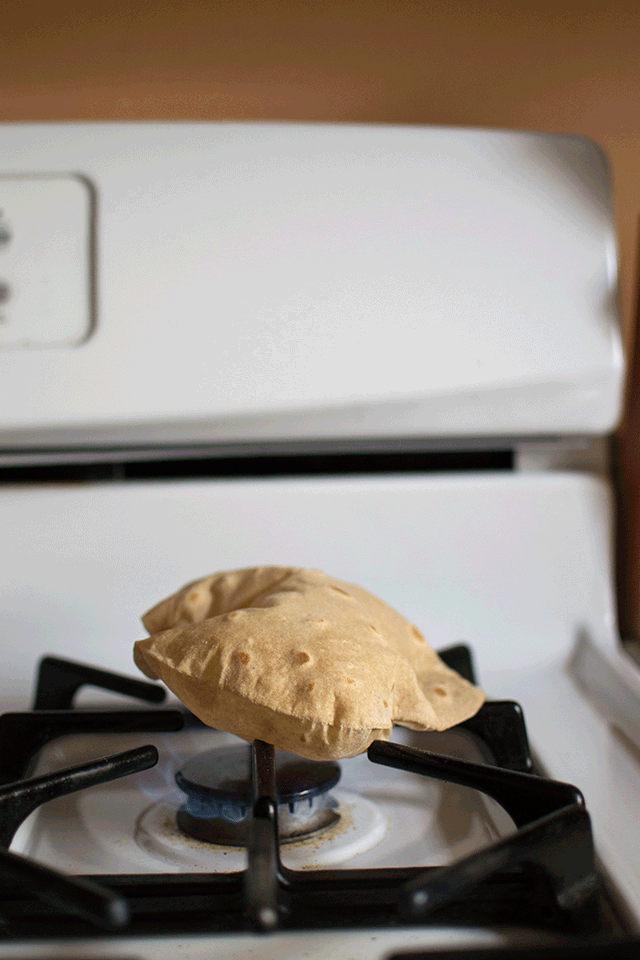 Recipe from Tarla Dala.com
:
Rotlis
Ingredients
:
2cups

Wholewheat flour (atta)

To taste

Salt

1tsp

Oil
Method
:
Combine flour, salt and oil in a mixing bowl. Add enough water to make a smooth, pliable dough. Cover and set aside for 20~30 minutes.
Divide the dough into 12~15 equal portions. Roll each piece into a 5"~6" thin roti.
Heat a tawa or griddle on medium heat. Place the rotli on it and after a few seconds, flip it over. Cook on the other side until air pockets appear on the surface, then turn it over onto the flame until the rotli puffs up.
Keep rotlis warm wrapped in kitchen towel while you repeat making rotlis with the remaining dough.
Smear ghee on top of each rotli and serve immediately with a curry or dal.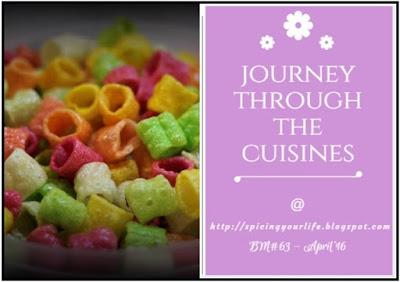 Check out the 
Blogging Marathon page for the other Blogging Marathoners doing BM# 63.