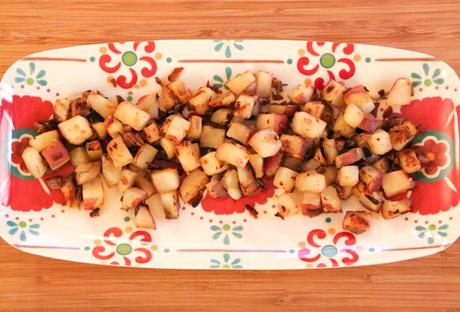 A couple weeks ago, I posted one of our favorite breakfast/brunch dishes: my French Toast Bread Pudding. Along with that I usually like to serve a healthier potato hash - made with fresh herbs and spices.
This is that glorious recipe. It has all of the savory goodness of hash browns without any of the guilt! It's super easy to make, but tastes like restaurant quality potatoes.
The husband absolutely loved this and said it was even better than hash browns he's had at restaurants in the past!
The Ingredients
1lb baby red potatoes, diced with skins on
2 tsp extra virgin olive oil
1 small red onion, finely chopped
1/2 teaspoon salt
1/4 teaspoon freshly ground pepper
1 tbsp chopped fresh rosemary
The Directions
Step 1: Heat oil in a large nonstick skillet over medium heat. Add onion and saute for about 5 minutes.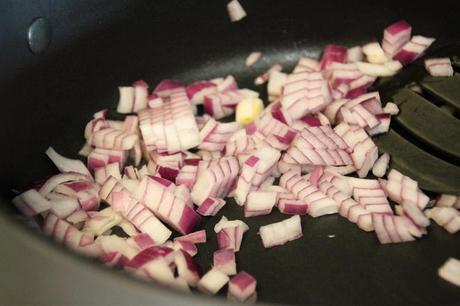 Step 2: Add the potatoes, salt and pepper and continue to sauté until golden brown and the potatoes are cooked through. To cook faster, cover the pan and cook on low heat for about a couple minutes at a time, stirring in between. About 5 minutes before the potatoes are done, stir in fresh rosemary.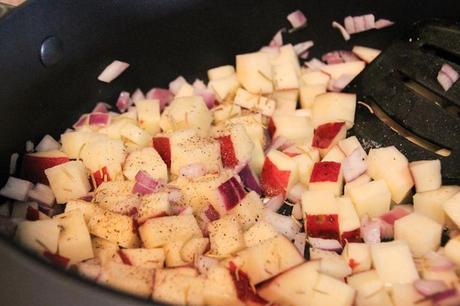 And that's it! Best breakfast potatoes ever. Under 150 calories for a huge serving, low in fat, and with a few grams of fiber for an added health boost.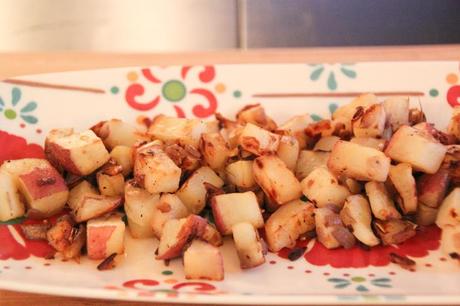 We ate them with a bit of ketchup, and just couldn't get enough. They kind of felt like home fries, they were so addicting.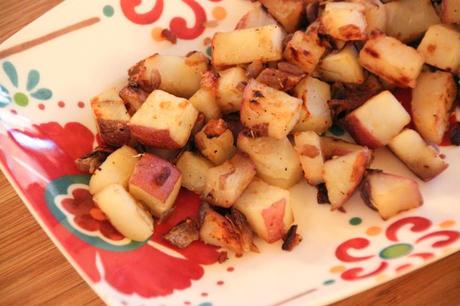 Ingredients
Directions