The first thing that strikes one's mind on thinking of flowers is a rose. Roses are always special. They know the language of emotions. A rose conveys your deepest feelings without actually confessing them. I have a kind of fetish for roses. There's a rose garden I'm growing. It's Rose day and these beauties bloomed today. Pleasant morning dew adorns almost all of them.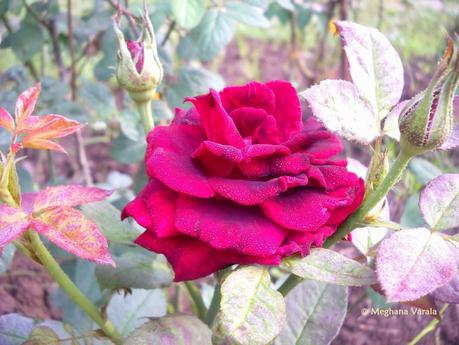 Dark red roses are symbol of unconscious beauty 
"Truths and roses have thorns about them"  ~ Henry David Thoreau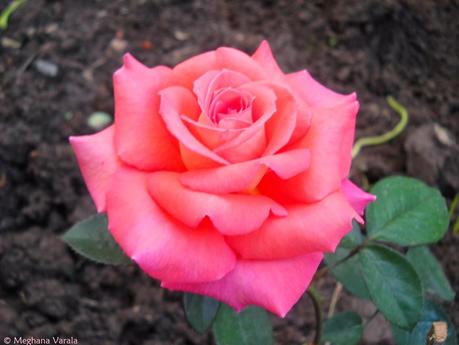 Orange roses indicate desire, fascination and enthusiasm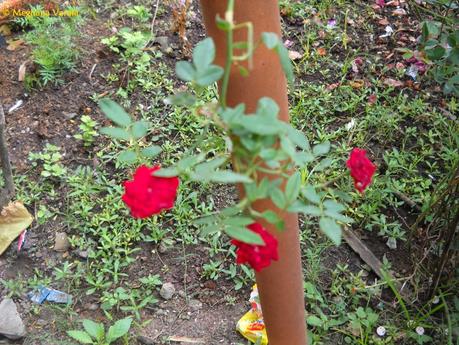 "Remembering love is like trying to summon up the smell of roses in a cellar. You mightsee a rose but never the perfume" ~Arthur Miller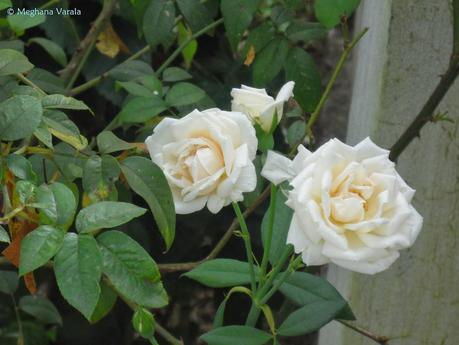 White roses represent purity, innocence, silence, youthfulness, heavenly and secrecy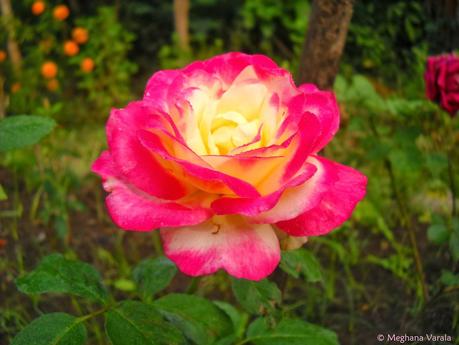 Yellow rose with pink tips indicate jovial and full of life.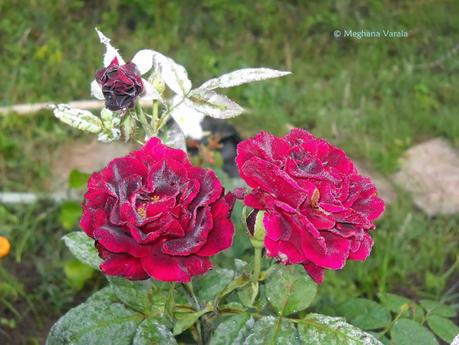 I love the dew on them. It simply compliments their beauty
These roses made my day, ofcourse their day too. I wanted to post all the roses especially bloomed today. Will share my entire collection some time soon.
Happy Rose day to all who stopped here :)
Thanks for stopping by....I would be glad to know your views in comments...:)