Like all methods of propagation taking root cuttings seems to give novice gardeners the willy's.  But like all methods of propagation it's simple and you just have to give it a go…. worst case none of them take and you've lost a little root, time and possibly pride, best case scenario you've got lots of new plants that only cost you a little time!
So here's how.
Find a suitable plant, it doesn't have to be growing in a pot, digging one up out of a border will work just as well.
Shake off the soil and rinse the roots so you can see what you're dealing with.  It is the thin orangey coloured roots you are after not the thick old dark brown ones or the tiny hair like ones.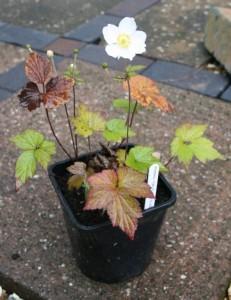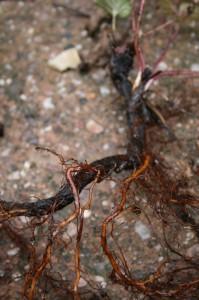 Once you have chosen a nice healthy root, with a sharp knife cut it off where it joins the thick dark roots of the plant.
Next remove the very fine hair-like roots, you are then left with a suitable piece of material to get a number of root cutting from.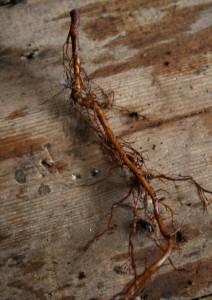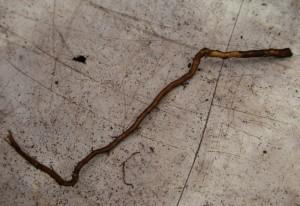 In the case of Anemone's it couldn't be easier, all you do is cut the root into short pieces (I cut them to fit in individual modules as this makes potting on easier) and lay them onto the surface of your cutting compost.
Finally make sure they have made good contact with the compost and cover with a layer of grit, this helps to weigh the root down and stops it from drying out quickly.  Finish by watering and don't forget to label the tray.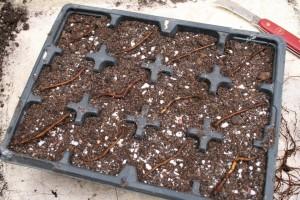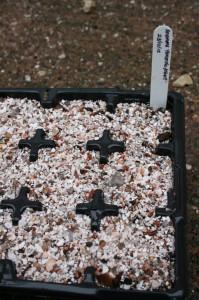 I will keep mine in an unheated greenhouse over winter, keeping an eye on them to make sure they don't dry out.  Give it a try before you know it you will have lots of them!  I'll be doing poppy root cutting next which are slightly different but equally as simple.