I've done a couple of posts on Ethans Nursery over the course of starting my blog, but I always change it about or we get new things. So I'm thinking that a nursery room tour is well overdue!
It's a bit of a photo heavy post, but since it's a room tour that's probably kind of what you expected when you clicked on the link, right? A lot of the furniture items are from IKEA. I am SUCH a fan of IKEA, I have so many pieces of theirs in my house. I'm also really liking The Homewares Co for their quirky kitchen ware and their huge choice of home ware. 
As you can see, for Ethans nursey we went pretty much all neutral. I am in love with his chest of drawers with are IKEA.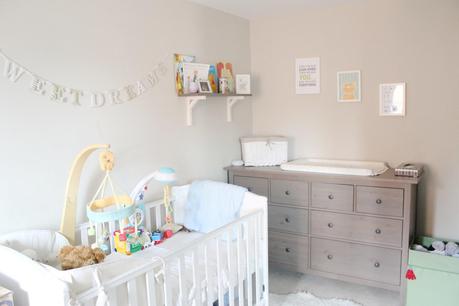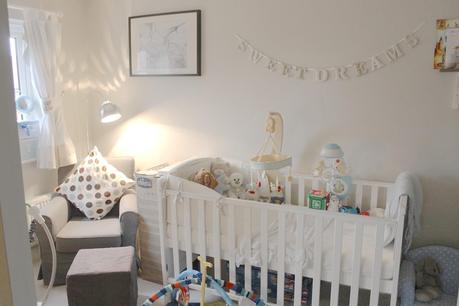 His cot is from Babies R Us.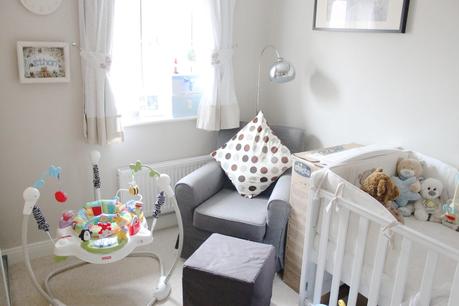 The armchair and pillow are IKEA.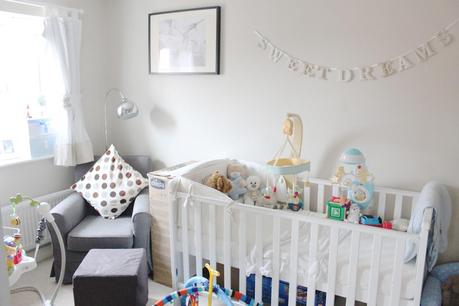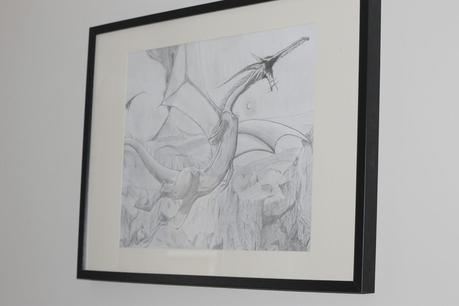 Adam (My Husband) drew this when we were at school together for his GCSE Art. So it's just a sentimental little touch. :)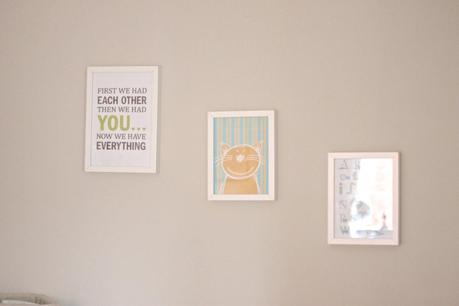 I brought the frames for these from IKEA and printed the pictures from the Internet. We had to have a cat of course, since we're cat obsessed in our house!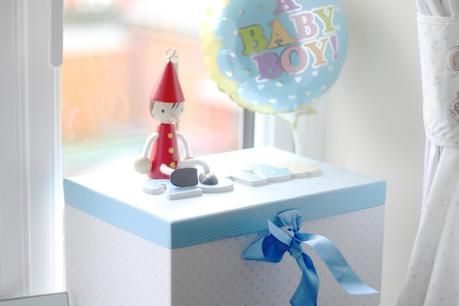 The little wooden toy is from Rome from Ethans Grandparents.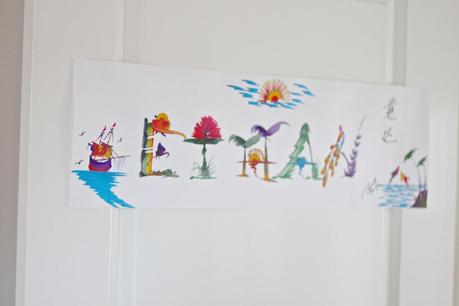 This was another present from Ethans Grandparents from Rome. It's blue-tac'ed on his door. I love it.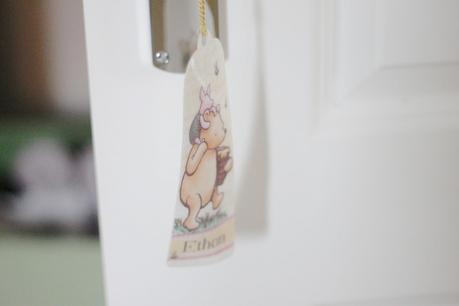 I hung this little bookmark with his name on (which was a gift from a friend) on his door handle.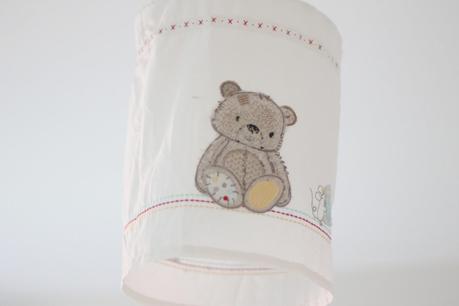 I believe his lightshade is from Mothercare.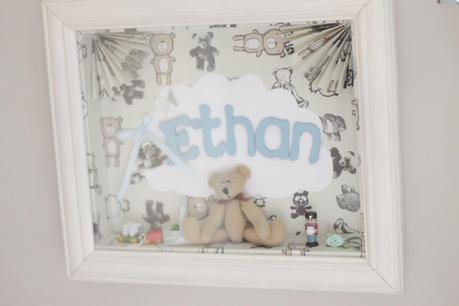 My Auntie makes picture boxes and she made this as a gift for Ethan when he was born (she's very talented).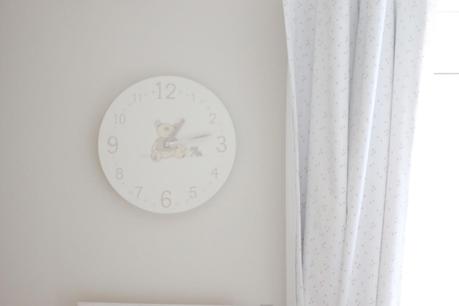 The clocks from Babies R Us.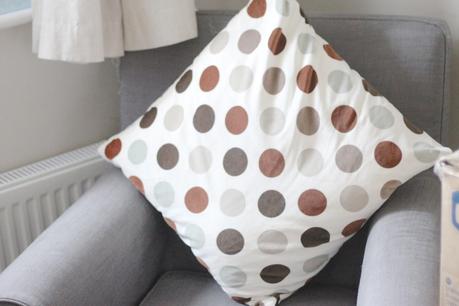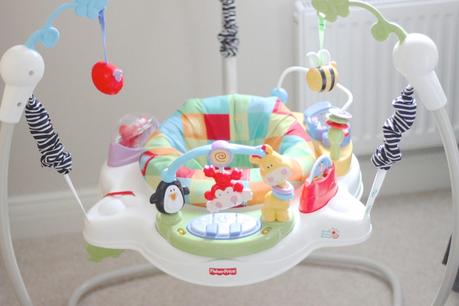 He loves his jumperoo!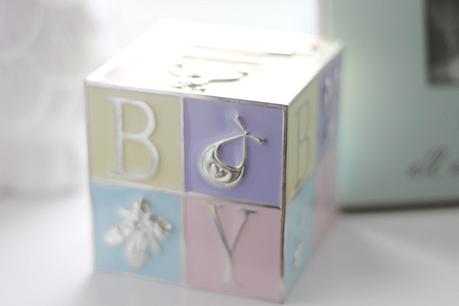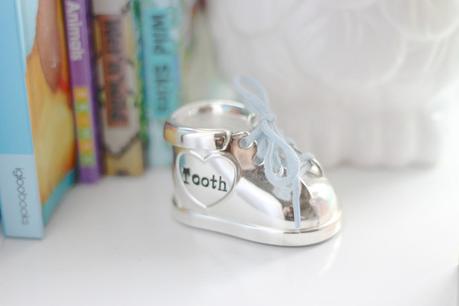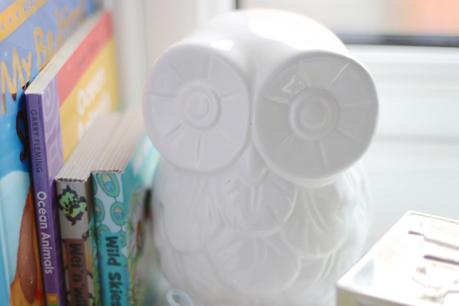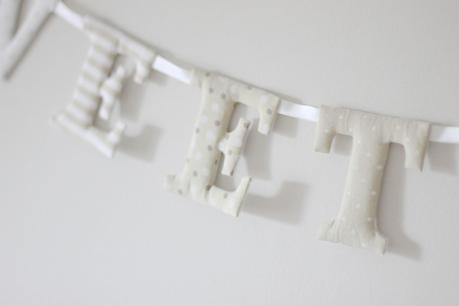 I love love love his bunting, which is from Next and says 'Sweet Dreams'.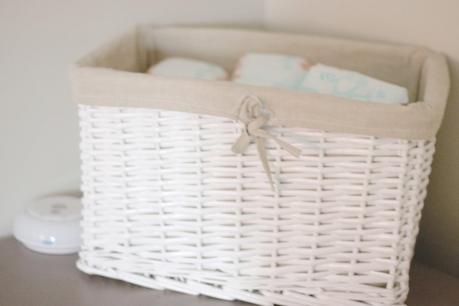 His white basket lives on top of his drawers and we store his nappies in for easy access.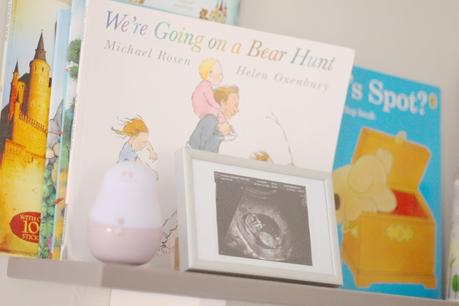 Books, a nightlight and his scan photo.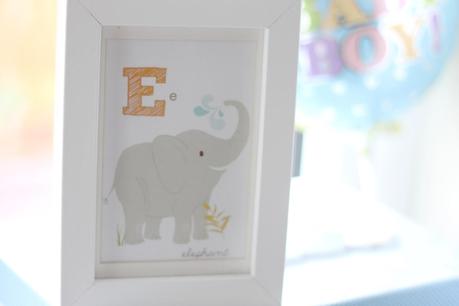 I brought the frame again from Ikea and printed this picture from the web.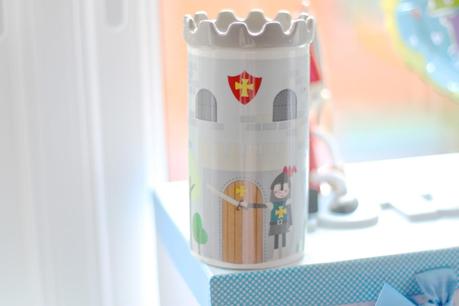 His money box is from our first family holiday to the Lake District. 
What do you think his room? I'd love for you to leave me a link below and share any room tours you've done on your blog or on youTube. :)