Whether or not space is an issue in your home, it's always a good idea to get organized with smart shelving units. We've rounded up a handful of creative shelving and storage ideas to effortlessly open up space in any room.
For nine more storage solutions, click here
.
Slideshow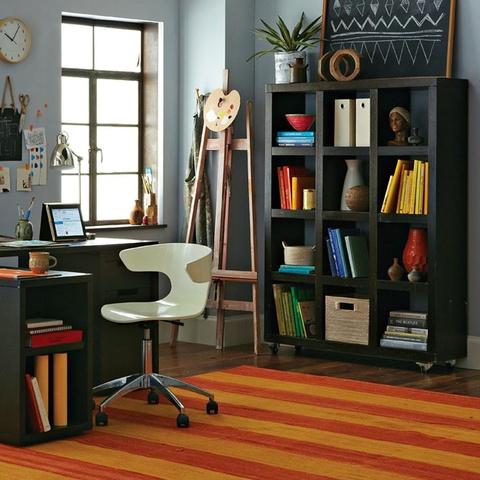 This open, cubby-like shelving unit is great for both storage and display, with wheels and twelve spacious openings. It works well against walls and is finished on all sides, so it can also be used as a room divider in the middle of a space.