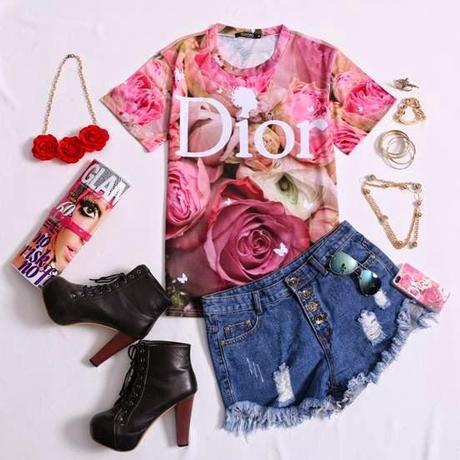 Dior & Roses Print T-shirt:
http://www.romwe.com/epx--romwe-dior-roses-print-tshirt-p-83516.html
$9.99, start on 1:00 am(GMT) 22nd May GMT, 24 hours only.
500 pieces limited.
Special gift -- Iphone5/5s case with Dior&Rose Printed will be sent out randomly to 100 lucky customers.
Free shipping worldwide, shipped in 24 hours!
It will recover to $24.99 23rd May.
Don't miss out, girls!