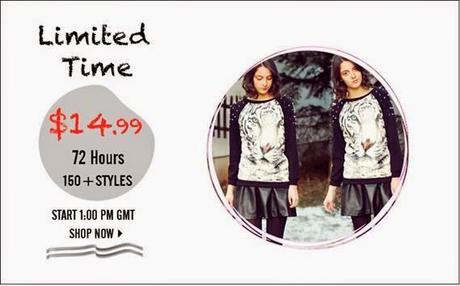 Hello everyone,
Guess what Romwe is going to launch the Mother's Day Flash Sale again. So if you missed the last activity, then don't worry, I think this would be a second chance for you guys. 
Romwe Flash Sale for mother's day like you have never seen before.
http://www.romwe.com/flashsale/activeleft/9dy?active_id=483?XXX
More than 1500 styles.
All sold at only $14.99, up to 70%off.
Start at 1:00 pm 9th May GMT, end at 1:00 pm on 12th May GMT.
Limited time, only 72 hrs.
Worldwide free shipping, shipped in 24 hours
Shop Now!!!