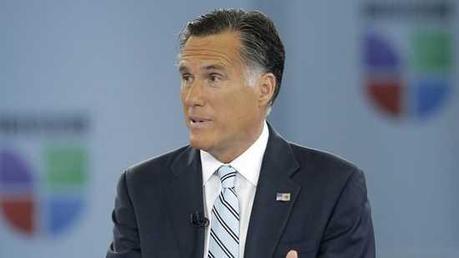 Wonkette pointed out a change in Mitt yesterday in the article "Mitt Romney Dons Brownface For Forum With Mexicans:"
That is not Willard's usual look, is it? It looks … browner.
As though Romney was doing Ace Ventura: "In order to win the Mexican … you must BE the Mexican!".
Or as though Romney was still thinking "Sure would be easier if I were Mexican".
Or maybe he just had a secret meeting with John Boehner and John is just rubbing off on him.
But I think this is just the pander-o-matic performing its usual function. Even Willard's skin is inauthentic. The witty NegSpin dubs this "Tandering", and I agree.
Of course, we all know Mitt will try anything to get past the gaffe-loaded problems with his campaign… and to get Latinos why not look like a Latino?
What happens if he speaks to the NAACP?