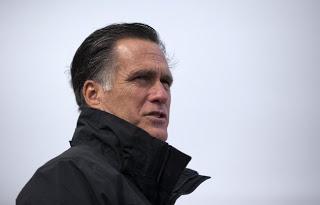 Yahoo News reports
Wading into an explosive social issue,

Republican Mitt Romney

on Tuesday said he would not pursue any abortion-related legislation if elected president.
"There's no legislation with regards to

abortion

that I'm familiar with that would become part of my agenda," he told the

Des Moines Register

in an interview posted on the newspaper's website.
The former Massachusetts governor said he would instead use an executive order to reinstate the so-called Mexico City policy that bans American aid from funding abortions.

President Barack Obama

waived the order soon after taking office.
Still unclear is what Romney would do if a Republican-controlled Congress passed

abortion legislation

and presented it to him to sign into law.
The Romney campaign sought to walk back the comments soon after they were posted on the Register's website. "Gov. Romney would of course support legislation aimed at providing greater protections for life," spokeswoman Andrea Saul said, declining to elaborate.
Romney supported abortion rights when he first became Massachusetts governor, but he changed his position while in office.
It sounds like political prevarication to me rather than a concession. Through double talk and slick wording he's trying to mitigate the damage his extreme positions on women's rights have done to female voters.
Women are not that stupid.  They won't be fooled.
What's your opinion?  Please leave a comment.