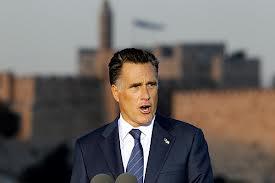 The Huffington Post reports
A gun belonging to a Secret Service agent traveling with Republican presidential hopeful Mitt Romney was mistakenly left in the restroom of the candidate's charter plane Wednesday afternoon.
Romney used the charter plane to travel from the 2012 Republican National Convention in Tampa, Florida to Indianapolis, Indiana for a campaign event. CBS News reports the weapon was found by a CBS News/National Journal reporter, who alerted a flight attendant about the gun. 
A member of the Secret Service who was on board the plane reportedly retrieved the gun from the restroom. Secret Service spokesman Edwin Donovan told the AP the agency is aware of the incident and that the matter will be handled internally. No details have been released on who misplaced the weapon.
Yeah, it'll be handled internally, wink-wink. The only problem with that is a reporter found it and it's made the national news. The "internal" handling may be a bit more appropriate as a result.
What's your opinion?  Is there any excuse for this kind of negligence?  I'm sure it will surprise no one that I would apply the
one strike you're out rule
.  A potentially dramatic incident like that should not be treated lightly.
What's your opinion?  Please leave a comment.