I stumbled out of the airport jet lagged, sleep deprived, and frankly a little drunk, but as I looked out at Rome I felt myself falling in love. There is something magical about Rome that makes it more than a city. It's an experience.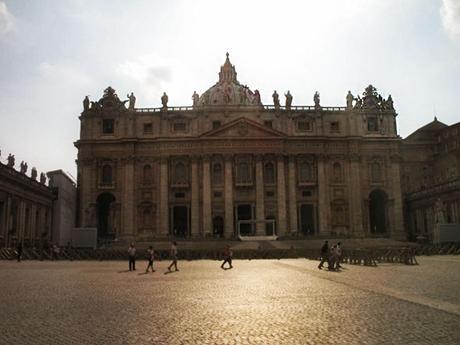 I knew if went looking for a hostel, the overwhelming urge to sleep would take over. Not an option! I had  waited to long for this; there was no way I was going to spend my first day in Italy sleeping. I quickly came up with a plan that involved fueling my body with a dangerous amount of espresso and maintaining a sugar rush by overloading my body with the sweetest bakery pastries I could find.  I put my plan into action and slung on my backpack. I was prepared to explore Rome.
For years the Colosseum had been at the top of my bucket list, so it was naturally my first stop. The caffeine and sugar hadn't quite kicked in yet and I felt my jet lag getting worse but I kept going, hunched over by the weight of my backpack. By the time I was near the Colosseum, I looked like a zombie. As sweat poured down my blank face, I caught people staring at my ragged figure as they muttered to one another. A little old Italian women scurried out of my path like I had the plague. It didn't bother me. I was a man on a mission. Then suddenly, I saw it. I had worked, dreamed, and saved for this moment and I was finally here in front of one of the greatest wonders of the world. The Colosseum! I felt a smile cross my face and new life enter my bones. It was as beautiful as I imagined it.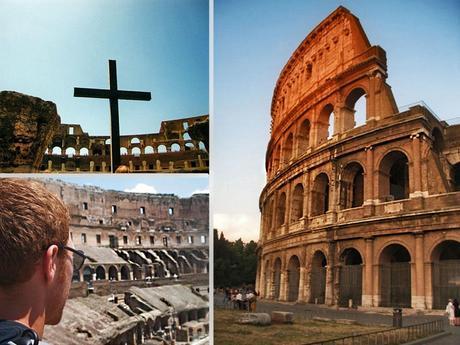 After another quick espresso, my next stop was Trevi Fountain. This masterpiece is not just one of the most stunning sites in Rome but in Western Europe. This massive fountain depicts Neptune riding a chariot atop the ever changing moods of the sea. Legend says if you throw a coin over your shoulder into the fountain, you will one day you will return to the city. Over 4,000 euros are thrown into the fountain each day further proves that everyone who visits Rome falls in love with city. Trevi Fountain is so impressive I made a point to visit it at least once every day.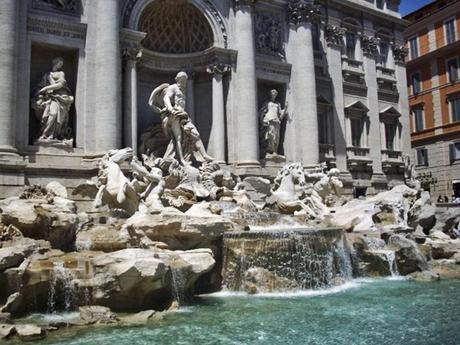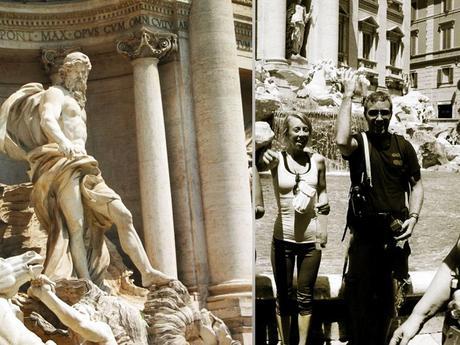 Italy has a strong culture and the streets of Rome are alive. I wandered the cobbled streets the rest of the day, letting myself get lost. I found squares full of aspiring artists painting their beautiful surroundings. I walked in amazement for hours stopping only to refuel with espresso and sugar in small patio cafés' until I found a hostel and finally collapsed.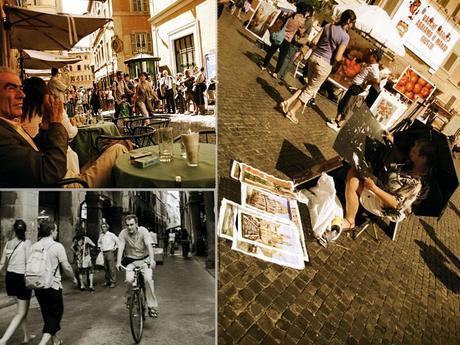 No trip to Rome is complete without spending a day at the Vatican Museum. This is how I spent the following day. This impressive museum has a large collection of statues and masterful paintings. You could easily spend a whole day walking through the museum before ending up at the Sistine chapel, which will leave you staring in awe at its beauty. The Vatican museum will leave you speechless.