What could be more unforgettable than a journey with your special someone, and days full of romance and adventure? There are many common destinations for the romantic travel, however, today we will discuss a new and unique travel destination – the South Caucasus region on the border of Eastern Europe and Western Asia.
One trip can combine travel to Armenia and Georgia and plunge you into the world of mountains, hospitality, warm smiles and rich feasts. We hope that this article will help you in planning your romantic Caucasus tour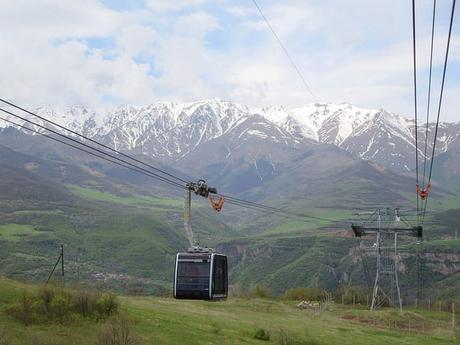 Romantic journey through Armenia
Armenia is one of the oldest countries in the world and it attracts the lovers of ancient, historic monuments and artifacts. But today we will skip the history part and will talk about interesting options for couples travel. Yerevan is truly a city of love. The city built of pink tuff, already sets up a romantic mood. The best place to start a spring walk through Yerevan is the Lovers' Park. Yes, yes, there is a park for lovers in Yerevan. It is a well-kept small park with a clean lawn, an artificial pond, a small waterfall, a bridge and benches. This is a favorite place of newlyweds, for photo-shoots, and walking around the park you can often see brides in wedding dresses.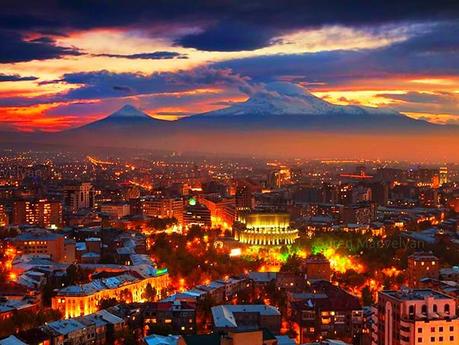 You can spend a romantic evening in Yerevan at one of its beautiful rooftop restaurants. Evening in Yerevan is gorgeous and from high up you can admire beautiful views of the city.
Tsaghkadzor is a popular resort town for active recreation. In winter, it is crowded with skiers and snowboarders. In summer the resort town is no less attractive with lots of summer sports and activities to choose from. Tsaghkadzor will please you with clean air, beautiful nature and a chance to get away from it all. What else is needed to set a romantic mood?
Another great place for a romantic trip is Dilijan. This town is called "a small paradise", and it really appears that way. It is hidden in dense forests, and surrounded by mountain ranges. You can take a romantic walk around the lake, organize a picnic in the woods, visit ancient monasteries and much more. Days spent in Dilijan with your special someone will always remain in your memory.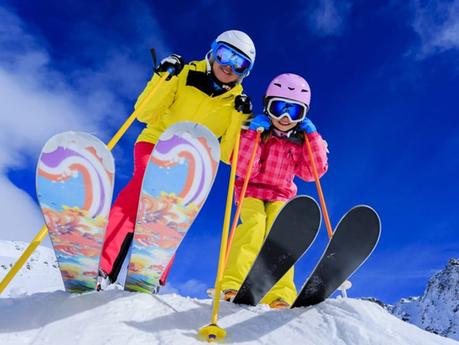 Romantic journey through Georgia
The country of Georgia is another great destination for a romantic trip. The journey begins in beautiful and ancient Tbilisi. Strolling around the city you will see well-kept streets, beautiful parks, ancient churches alongside modern restaurants and wine bars.
In old-town Tbilisi, in the area of ​​sulfur baths, there is a bridge of love. As a tradition, couples put locks on the bridge as a symbol of eternal love, wishing one day to come back to Tbilisi.
So many wonders are hidden in the Caucasus Mountains, and Kazbegi is one of them. The landscapes of ​​Kazbegi are amazing. Here you can enjoy the cleanest mountain air, picturesque sunrises, delicious traditional cuisine and local hospitality. Kazbegi is also a popular place for weddings and honeymoons. Hotel «Rooms by Kazbegi» is a true paradise in the mountains.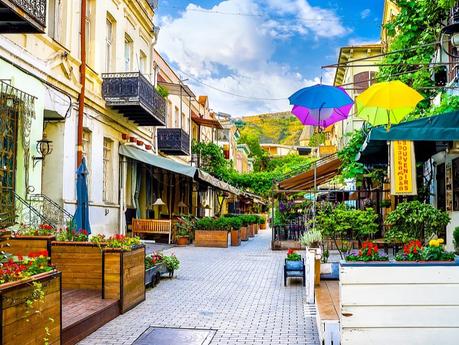 Tbilisi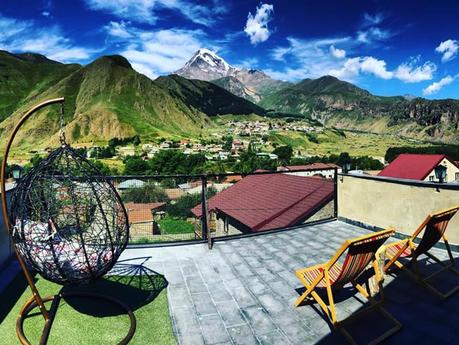 Kazbegi
While in Yerevan there is a park of lovers, and in Georgia there is a whole city of love, Sighnaghi is called the city of love due to its solitariness, natural beauty and romantic atmosphere. It is the most beautiful town of Kakheti wine region. A small town with narrow streets and ancient houses is an ideal place for a honeymoon. Sighnaghi is called a city of love because it happens to be the place where the hero of a famous Eastern European love song "A Million Crimson Roses" laid an avenue of roses for his beloved.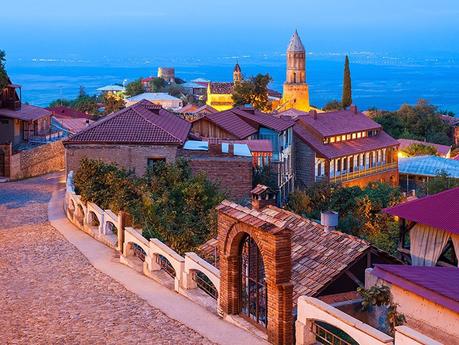 If you are planning your romantic trip in the summer months, you should definitely consider Adjara with its picturesque Black sea coasts. The capital of Adjara is Batumi, a modern resort city with fashionable hotels, restaurants and cafes, boulevards, and clubs on the beach. For those who prefer an isolated holiday on the beach, we recommend visiting the coastal villages like Gonio, Sarpi, Mtsvane Kontskhi, Anaklia and others.