"Billy proposed on a rainy Saturday afternoon (October 4th, 2014) at the same exact street corner where he confessed that he liked me and where we had our first kiss 9 years, 11 months before (November 4th, 2004). It was raining on both days and I had an umbrella and he didn't, both times.. because he was so nervous. He tricked me and told me that we had to buy bagels since his aunt was coming over to visit his parents' house. He parked further away from the bagel store, since he couldn't find parking any closer, and after we bought bagels and frappe from a Greek store, he had me walk past that exact spot and he proposed there. My parents and sisters were hiding across the street and took pictures. It was very sentimental and perfect for me", the bride shared with us.
Such a romantic wedding proposal… just wait to see their beyond beautiful destination wedding video in Limnos captured by Studio Phosart.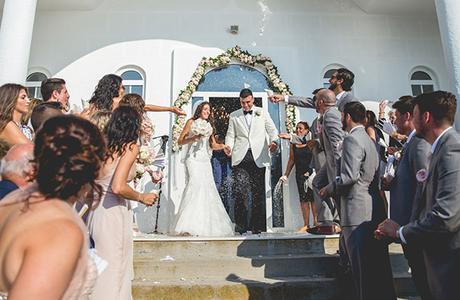 Wedding Photographer : Studio Phosart
From the bride: "For picky brides like myself with borderline obsessive compulsive disorder, stick to your guns! If you want something, especially if you're having a destination wedding and things are not typically done that way in that particular country, make sure you get the point across to the vendors/band/florist/whoever until you get what you want (within reason, of course!). However, know that on that day, things will go wrong. Hopefully it is just something small.. but regardless, try your best to enjoy yourself. Smile everywhere you look, because there will always be someone snapping a photo! Studio Phosart is a team of true professionals and they work in sync, coordinated like a well-oiled machine. Everyone knows their job and they go above and beyond every expectation. I just knew from our first conversation that I would not have to micro-manage them (unlike every other vendor who we hired for the wedding day) and that I could trust them. I was 100% correct. My husband and I are Greek-Americans from New York, and I am extremely picky and detail-oriented. When I tell you these people know that they are doing, believe me. I cannot say enough good things about them and a team like this is a rare find in Greece and even in New York… From our wedding day although I really enjoyed most of the night and danced a lot, my favorite moment was my first slow dance with Billy. The sun was just starting to set, and the colors in the sky were amazing. I felt relieved that the church ceremony and the entrance were over, and it finally sunk in that this was our wedding. We were surrounded by 200 people, most of who had traveled across the world to celebrate with us on that day. It was really beautiful.. "
Wedding Photographer : Studio PhosartVideography : Studio PhosartWedding Dress :
Pronovias

Bridal Shoes
Jimmy Choo
Groom AttireBrooks BrothersGroom's Shoes
Bruno Magli
Reception Venue & Catering
Varos Village Hotel
Flower Decoration
Drizos Flowers
Hair Styling & Make upJ&C SalonWedding Cake
Xrisafi Events
LOVE4WED SELECTED VENDORS
Pronovias, Studio Phosart Photography & Videography, STUDIO PHOSART PHOTOGRAPHY & VIDEOGRAPHY are on Love4Wed Selected Vendors.
BRIDAL BOUTIQUEPronovias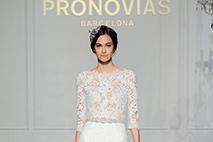 VIEW PORTFOLIOPHOTOGRAPHYStudio Phosart Photography & Videography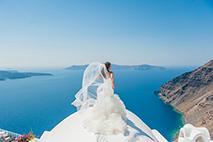 VIEW PORTFOLIOVIDEOGRAPHYSTUDIO PHOSART PHOTOGRAPHY & VIDEOGRAPHY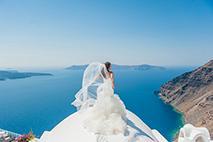 VIEW PORTFOLIO
For more information on how to become part of our Selected Vendor Guide click here
Google+

Pinterest

Twitter