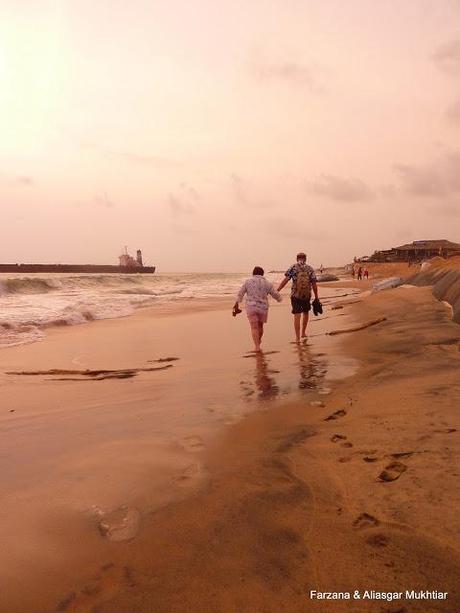 Its another of my picture of  Goa, this is taken at Sinquerim beach where this ship is stranded from God knows how long, now i think its not there .
Seeing the couple walking hand in hand i felt like clicking their photograph, missed them when they were walking past me so clicked them from behind, hope they don't mind.
Goa always brings out the romance in you .............................
Maybe the place, the air or the water ?