The ultimate sweet and salty cookies: stuffed with Rolos, toffee and pretzel pieces.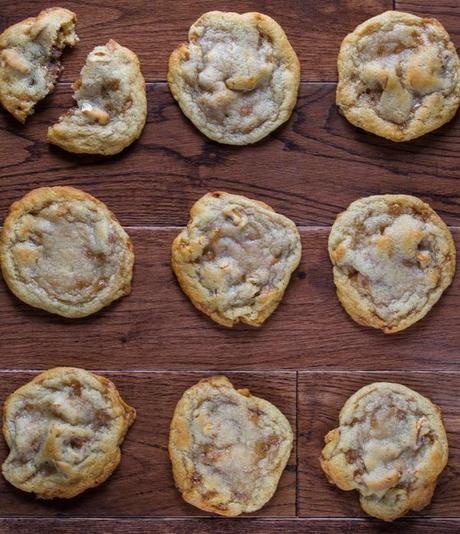 If Fridays call for cocktails, then Tuesdays call for cookies, right?  Actually, if your name is Denise, then cookie day is actually Mon-Sun.  Aka: every day

And yes, this makes two dessert recipes in a row!  I actually had a salad recipe for today but my photos were baaaaad.  So I have to redo my photos, and instead you get more sweets.  Oh well, that's the way the cookie crumbles. <– see what I did there?
OK, OK.  Bad puns aside.  These cookies are awesome and you should make them.  How's that for a tagline?