For this post, let's talk about kitchens! My own kitchen isn't huge, and it doesn't have an island countertop built in to it. I've always wanted to have an island countertop, and recently I had this idea: why not invest in an island countertop on wheels? Such an island can be easily moved from the kitchen to the living room or maybe even the back deck. It can also serve as an extra buffet table, as well as extra storage space. Since the time I got that idea, I've been researching island countertops. The variety in designs, finishes and materials is mind-boggling, and it's making it difficult for me to choose the perfect one for my kitchen. Today I'm showing you 11 rolling kitchen islands that have inspired me. Hopefully you'll like them as much as I do.
This one caught my eye for its simple design. I definitely can see this one adorning my kitchen. All I would need to do is get it in the right color palette for the room.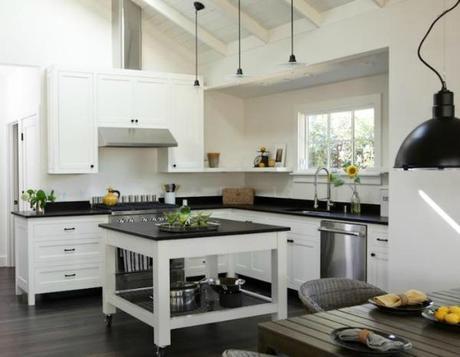 The islands below are small and will easily fit against a wall when not needed.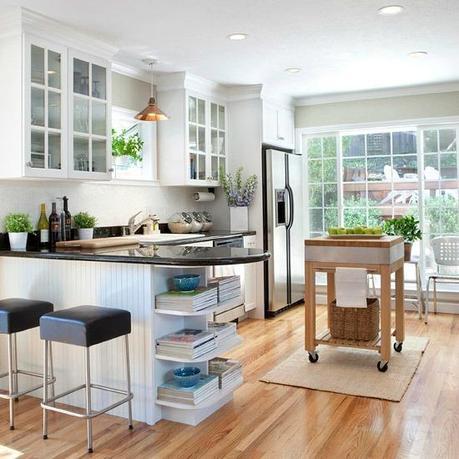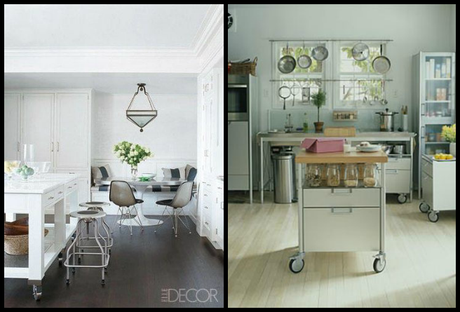 left image // right image 
This island has somewhat of an industrial design. It's got a hint of glam with brass hardware embellishing the stainless steel legs. A nice touch!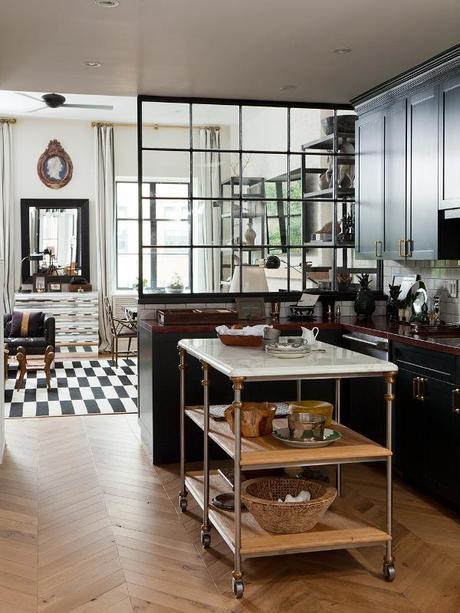 Here's one that's been designed with reclaimed wood. There's something about the look of natural wood that really appeals to me.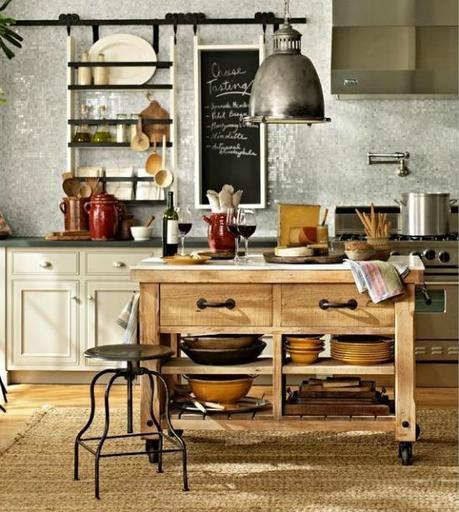 Why not have two small ones instead of one big one? I really like the butcher block tops.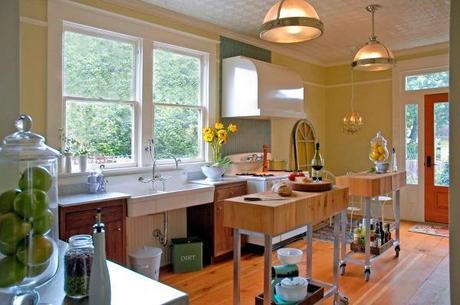 How pretty is this one? In this pastel-colored room, this island is a stunning focal point. It's almost a work of art with the dark legs, white middle section body and stone countertop.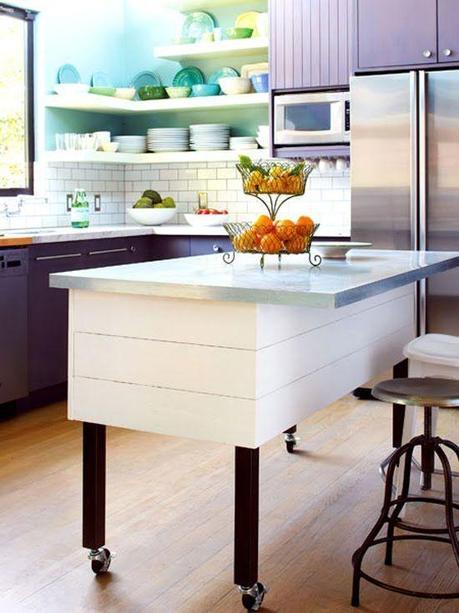 This island is so lovely! Although this is a pretty big kitchen, the island can still be rolled against a wall to give additional space if needed when entertaining.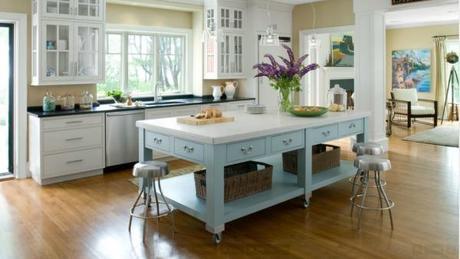 An island can be designed to replicate the kitchen cabinetry.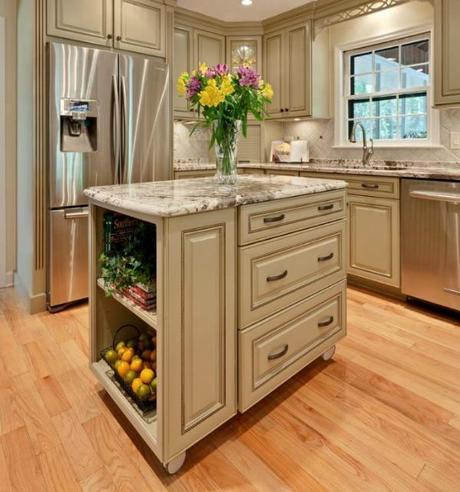 This is my dream kitchen. It has an open-concept design, with lots of natural light, hardwood floors and modern appliances.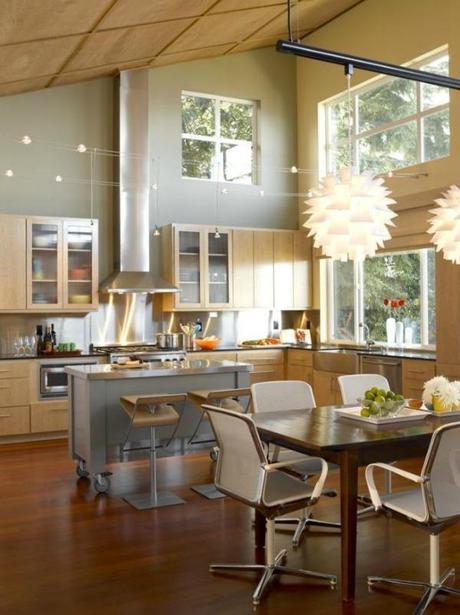 These are a few of the rolling kitchen islands that have caught my eye. As I said, there are an incredible number of styles to choose from. I'm determined to find the one that's perfect for me soon.
Simone