"Harlem says rats to blame for telephone woes", you may think they have their issues and yes they do but we also have issues with rodents. There was a issue a year or so ago where rabbits were chewing/gnawing on vehicle wiring and that can be a real headache if you need your car in a hurry.
The front incisors of rodents never stop growing, In fact, continuously growing front teeth is a trait shared by all rodents from the tiniest mouse to the largest rodent. Observing  mice & rats who have nothing to gnaw upon, its been found that these incisors can grow up to five inches per year.
Rats have strong teeth that allow them to chew through glass, cinderblock, wire, aluminum and lead.
Rodents need to chew four to five hours each day just to keep their teeth gnawed down to the point that they are able to eat. If their teeth grow too long they will die of starvation.
There is a very high sodium content in electrical and cable wiring. This  makes the wires taste good to the rodents, but can lead to wire failure & is a fire hazard. Check your  home-owner's insurance policies to see if it covers fire if it is a result of rodents chewing on wires.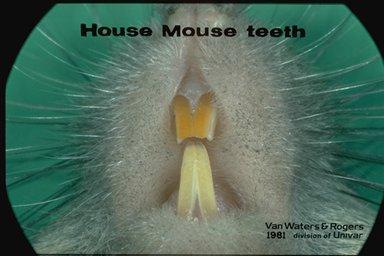 Photo – Univar Environmental Solutions