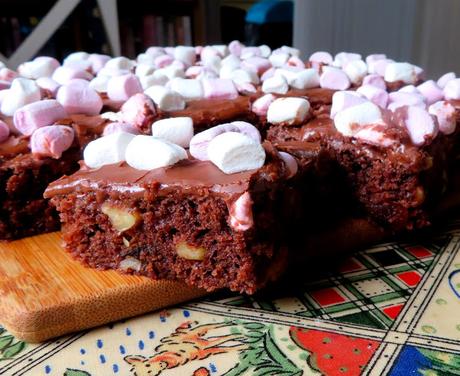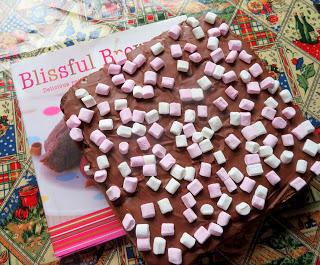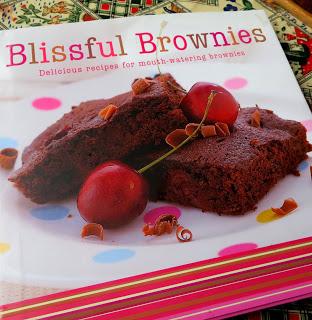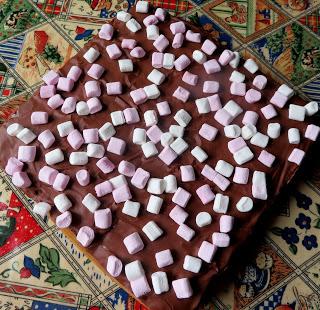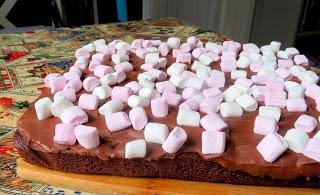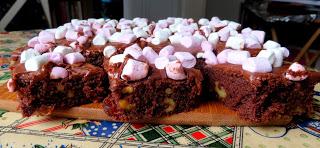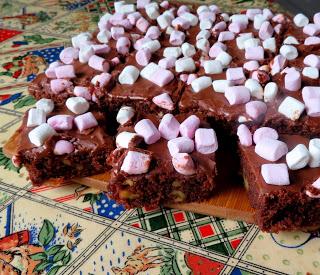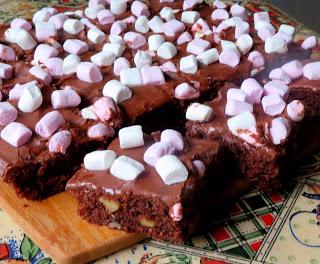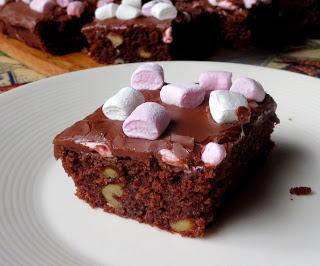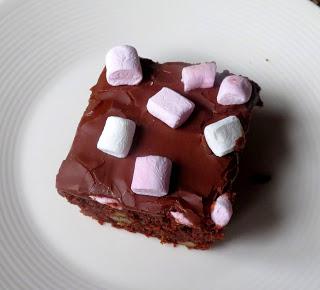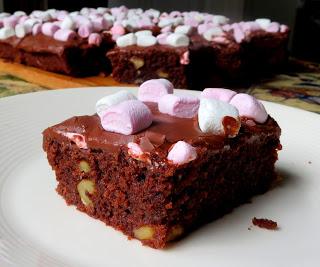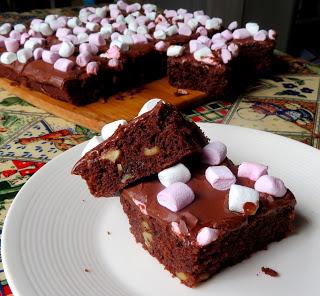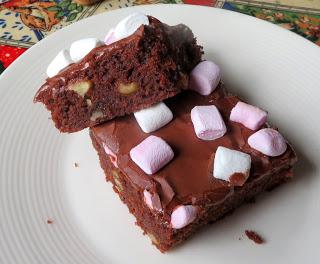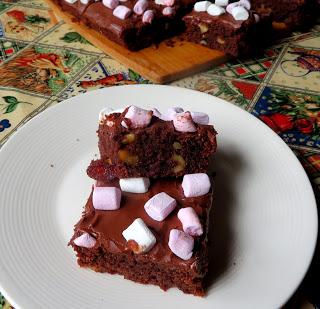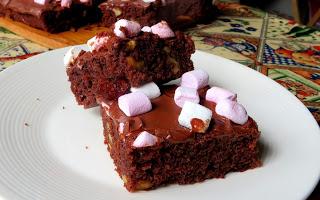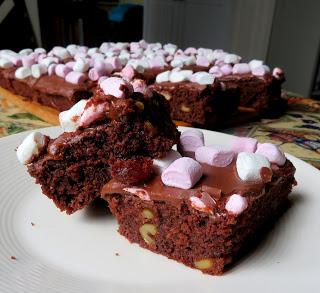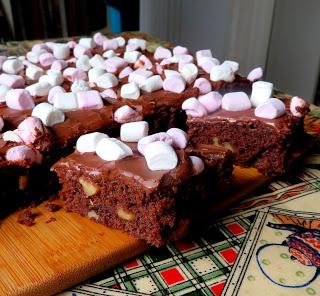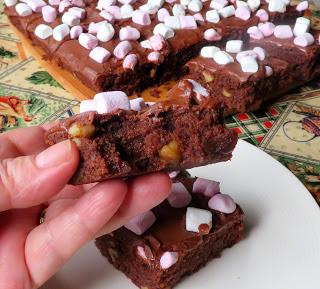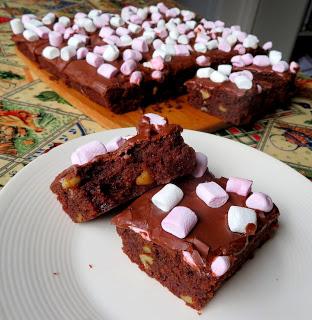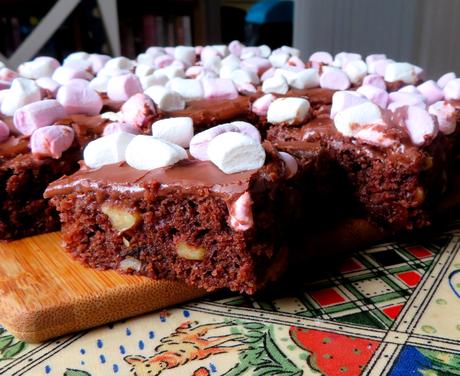 Rocky Road Brownies
Yield:
16
Author:
Marie Rayner
prep time: 15 Min
cook time: 40 Min
total time: 55 Min
Quite simply delicious. Not the North American version of Rocky Road, but the British with glace cherries, walnuts and marshmallows.
Ingredients
1 cup (225g) butter, melted
3/4 cup (100g)plain flour
3/4 cup (140g) granulated sugar
3 TBS cocoa powder, sifted (not drinking mix)
1/2 tsp baking powder
2 large free range eggs, beaten
1 tsp vanilla
1/2 cup (70g) glace cherries, quartered
2/3 cup (70g) toasted walnuts
For the frosting:
1 1/2 cups (200g) icing sugar
2 TBS cocoa powder, sifted
3 TBS evaporated milk
1/2 tsp vanilla
1 cup (60g) mini marshmallows
Instructions
Preheat the oven to 165*C/325*F/ gas mark 3. Butter a 9 inch square baking tin and line with baking paper. Set aside.
Whisk together the melted butter, eggs and vanilla. Sift the flour, cocoa powder and baking powder into a bowl. Stir in the sugar. Make a well in the center. Add the wet ingredients all at once. Beat well to mix together smoothly. Stir in the cherries and walnuts. Pour into the prepared pan. Bake for 35 to 40 minutes until just firm on top. Leave to cool in the tin.
To make the frosting, place all of the ingredients into a bowl and beat together with an electric whisk to give you a speadable consistency. Spread over the cooled brownies. (It won't be really thick, but it shouldn't be runny either.) Sprinkle the marshmallows on top, pressing down slightly. Leave to set before cutting into squares to serve.
Store any leftovers in a tightly covered container.
Did you make this recipe?
Tag @marierayner5530 on instagram and hashtag it #theenglishkitchenCreated using
The Recipes Generator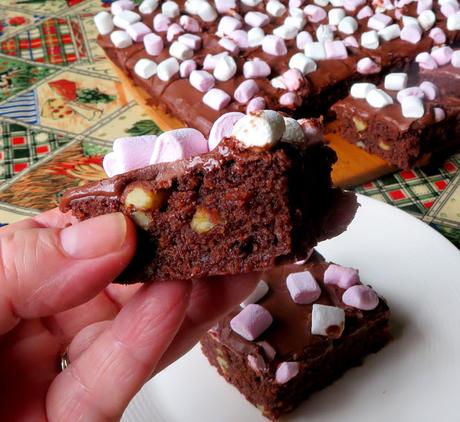 This content (written and photography) is the sole property of The English Kitchen. Any reposting or misuse is not permitted. If you are reading this elsewhere, please know that it is stolen content and you may report it to me at: mariealicejoan at aol dot com Thanks so much for visiting. Do come again!