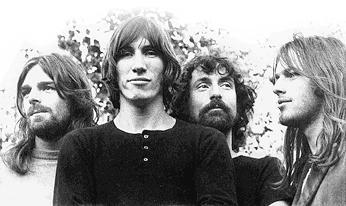 Unless you have really been paying attention for a very long time, you will have missed my various attempts to share examples of diplomatic themes appearing in great rock lyrics.
And the time has come for a former senior diplomatic practitioner (ie me) to draw the planet's attention once again to some of the finer examples - and to urge you to buy them through Amazon so I earn a few groats.
Let's start. If it is tense Cold War confrontation you want, try the Clash's Ivan Meets G.I. Joe:
He wiped the earth - clean as a plate
What does it take to make a Ruskie break?
But the crowd are bored and off they go
Over the road to watch China blow!
If you are a close follower of variations in US Embassy opening hours round the world, try Donald Fagen's The Goodbye Look:
Now the Americans are gone except for two
The Embassy's been hard to reach
There's been talk and lately a bit of action after dark
Behind the big casino on the beach
And for those who support the application of the EU's odious Working Time Directive even to American diplomats, here is So it Goes by Nick Lowe:
Now up jumped the U.S. representative
He's the one with the tired eyes
747 for the midnight condition
Flyin' back from a peace keepin' mission
This album, by the way, also has the finest ever song about being eaten by one's own dogs.
Usually I look for some sort of reference to actual diplomatic practice, not a passing word such as in Cheap Trick's I Love you Honey but I Hate your Friends:
That limp wristed two-fisted diplomat
Better draw a map, to see where he's at
Or Elvis Costello's Green Shirt:
Never said I was a stool pigeon
I never said I was a diplomat
Everybody is under suspicion
But you don't want to hear about that
Or even Blinded by the Light by Manfred Mann's Earth Band:
Madman drummers bummers indians in the summer with a teenage diplomat,
In the dumps with the mumps as the adolescent pumps his way in to his
hat.
Try instead the rarified atmosphere of high-level international relations as in Frank Zappa's Rhymin' Man:
A few years later, legend says,
Rhymin' man made a run for Prez
Farrakhan made him a clown,
Over there near Hymie-Town
Said he was a diplomat --
Hobbin' an-a-knobbin' with Arafat
Castro was simpatico,
But the U.S. voters, they said: "No!"
And Michelle Shocked's impressive reference to diplomatic immunity:
Oh Streetcorner Ambassador
It seems so clear to me
The more you are ignored
It's called diplomatic immunity
Not to forget immigration policy - George Harrison's magnificent Awaiting on You All:
You don't need no passport
And you don't need no visas
You don't need to designate or to emigrate
Before you can see Jesus
Finally, super lyrics from Pink Floyd as they got into their stride, with one nice metaphorical diplomatic line:
Overhead the albatross hangs motionless upon the air
And deep beneath the rolling waves in labyrinths of coral caves
The echo of a distant tide
Comes willowing across the sand
And everything is green and submarine ...
And through the window in the wall
Comes streamin in on sunlight wings
A million bright ambassadors of morning
And no one sings me lullabies
And no one makes me close my eyes
So I throw the windows wide
And call to you across the sky.
Ah. When we were young.
Any more examples out there?