Ibis Hotels' upcoming Sleep Art project is pretty slick, that has patrons sleep on a mattress embedded with 80 sensors which transmit data that is transformed into paintings while they're asleep.
40 people will have the opportunity to take part in this project and if they are successful, they will sleep in beds that have those sensors translating movements, sound and temperature into truly unique acrylic paintings by robotic arms connected through WiFi. The Sleep Art experience will be available in three cities in Europe, starting with Paris (October 13-23), then Berlin (November 1-11) and London (November 19-23). Those interested can apply on Facebook.
There will be no cameras or other visual records of the night's sleep. If you succeed in landing a stay in one of the Sleep Art hotel rooms between October 13th and November 23rd, it sure won't be anything like sleeping on Elm Street but it definitely will be an interesting experience.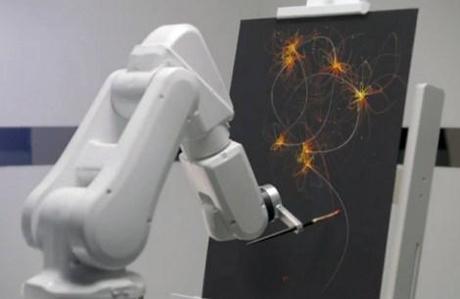 N.