Robinson's (the well known drinks company) are piloting a new home delivery service called Fruit drop. This service is being designed to help families #EnjoyMoreWater.
In the U.K. alone , 85% of a cross section of adults reported they drink less than the recommended 8 glasses of fluid and 72% of 5-12 year olds don't drink the recommended intakes of fluid. Whilst surveys show that 47% of parents worry their children don't drink enough water during the day and yes I'm one of them.
My children won't drink water on its own, water is flavour less and a little boring, milk on the other hand; although healthy can fill them up to much if they have too much. I don't let them have pop or sugary drinks often so I do find that Robinson's range of no added sugar squashes work best.
Robinson's squash do contain real fruit and no added sugars. Only a small amount of squash is required with water so in a way it's just like flavouring the water. The flavour obviously encourages my children to drink it more.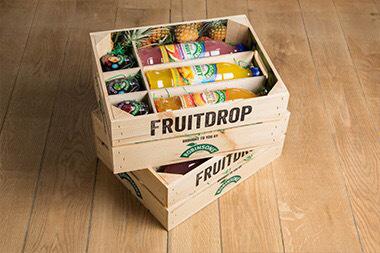 The fruit drop packages arrive in wooden crates and contain 3 x 1L bottles of Robinson's squash in 3 different flavours and also 3 x 66ml Squash'd bottles. These are smaller bottles of juice and these can be taken on trips or days out as the bottles easily fit in handbags. Only a few drops is needed of these in a cup of water.
Drinking Robinson's juices has certainly increased the amount of water my kids normally drink and these bottles really do last ages.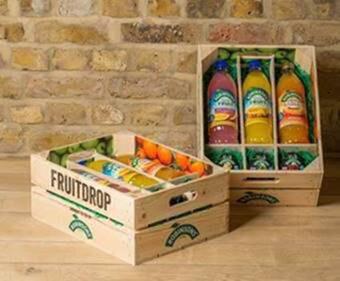 The delivery service seems to be in its very early stages so I don't have any information on cost or when it may actually start properly. Keep an eye out on the Robinson's website for more news.