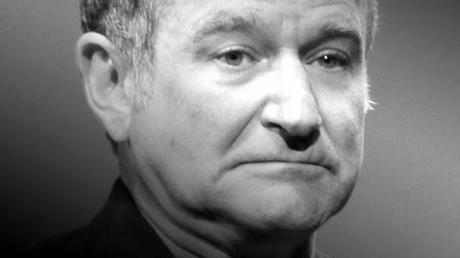 Source. Splash news
Robin Williams killed himself yesterday. I'm sad about this.
I am not sad because the world lost a brilliant comedian. I'm not sad because the world lost a gifted and talented actor. I'm not only sad because a wife lost her husband or his family is in mourning. I'm sad because he rejected God, mocked Him, and failed to glorify Jesus by believing in Him.
Am I "cold" for saying this? Is my "timing" off? Am I "insensitive"? I've been accused of all those on Twitter. I had retweeted the following tweet that someone else wrote.
If #RobinWilliams was not truly a Christian, with life evidence to back the claim, he is damned forever. Think about it. #nosecondchance
Yet...we see a crush on social media saying "He's in a better place now." "He is out of pain." "He was a wonderful man." Some Christians even say these things. For a long time on Twitter there was a hashtag labeled #RIPRobinWilliams. There is no peace in our eternal rest unless it is in Jesus. Most people don't mind the platitudes, even if they are wicked corruptions of the truth.  But those platitudes lead others astray.
The bible says,
Or do you not know that the unrighteous will not inherit the kingdom of God? Do not be deceived: neither the sexually immoral, nor idolaters, nor adulterers, nor men who practice homosexuality
, (1 Corinthians 6:9)
And it says, "
Whoever believes in him is not condemned, but whoever does not believe is condemned already, because he has not believed in the name of the only Son of God
". (John 3:18)
Everybody minds talk of judgment, hell, condemnation. It's always an insensitive subject. Never more than when faced with the dilemma of when to bring it up. Out of the blue while on a picnic? When someone has died? Somewhere in between, like over sandwiches in the work cafeteria? You see the problem.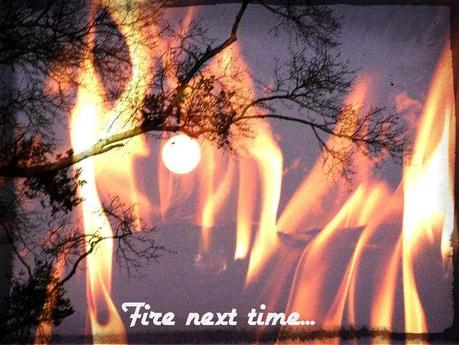 EPrata photo
When a death or suicide happens, there are always grieving family, friends, or in a celebrity's case, a wider world facing mortality, discussing the afterlife, asking and searching for answers to the question of "Is there life after life?" Death of a loved one is one of the few times when people actually stop their busy lives to consider their own death and what happens afterward. It is also one of the few times people are gathered to hear these issues explained. Sometimes the gathering is at a funeral. Sometimes that gathering is on Twitter.
Christians have the hope of Jesus. We know that life in Him, though hard, offers HIS strength. There is no better strength to rely on to get through a tough time, a depression, any kind of earthly woe. We also have a perspective of eternity. Any woe or trouble we are experiencing now is but a small moment, a wisp of time, and then glory.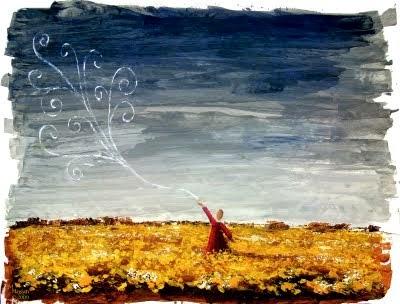 Yet when I surveyed all that my hands had done and what I had toiled to achieve, everything was meaningless, a chasing after the wind; nothing was gained under the sun
…" (Ecclesiastes 2:11).
In knowing that Jesus has forgiven our sin, that His wrath is not on us, that we have His help for all situations, that His word revives us, that prayer is listened to, and that we possess the future of eternal glory to look forward to, our despair is turned to hope. That is an incredible list of gifts Jesus gives us. The lost have none of those, and must rely on their own wits, intellect, and strength to get through life, all the while that blackening despair creeps in like the tide. Some are overwhelmed by it, as Mr. Williams was.
The Preacher in Ecclesiastes tells us that toil, money, possessions, acclaim, pleasures, advancement, or wisdom, are all meaningless without God. Man's chief end is to glorify God, (Psalm 86, Isaiah 60:21, 1 Corinthians 6:20; 10:31, Revelation 4:11) and to enjoy Him forever ( Psalm 16:5-11, Psalm 144:1, Isaiah 12:2, Luke 2:10, Philippians 4:4)- Westminster Shorter Catechism).
Of
course
life is meaningless when we reject God.
"
For you say, I am rich, I have prospered, and I need nothing, not realizing that you are wretched, pitiable, poor, blind, and naked
." (Revelation 3:17)
In Williams' movie "What dreams May Come", his character is killed in a car crash, so he becomes a ghost for a while and hangs around on earth. Yet we know that "absent from the body, present with the Lord," (2 Corinthians 5:8). In his movie, Williams' character left heaven to look for his wife in hell, and to take her out of there.Yet we know that "there is a great gulf fixed, in order that those who would pass from here to you may not be able, and none may cross from there to us." (Luke 16:26). In his movie, Williams' character controlled heaven with his thoughts. Yet we know that it's Gods thoughts that are supreme. "The Lord has established his throne in the heavens, and his kingdom rules over all." (Psalm 103:19). In his movie, Williams' character and the character of the wife were reincarnated as children. Yet we know that "just as people are appointed to die once, and then to face judgment" (Hebrews 9:27).
All those are common corruptions of the truth, and are widely disseminated.
No doctrine is more despised by the natural mind than the truth that God is absolutely sovereign. Human pride loathes the suggestion that God orders everything, controls everything, rules over everything. The carnal mind, burning with enmity against God, abhors the biblical teaching that nothing comes to pass except according to His eternal decrees. (source)
I am aware that these were pagan doctrines in a fictional movie that Williams was portraying as an actor, but I wonder how much of it he believed. His carnal mind was burning with enmity against God. How much of all that seeped into him, as he sat contemplating the end of his life…perhaps to try and end the pain (of separation from God).
I wonder most of all, as the family gathers for his funeral, if someone will take the time to tell them of the hope Jesus offers. Hope burns brightly in every Christian's heart, keeping the wolves of despair at bay and our woes in perspective. Christ triumphed over death, and He offers that triumph to all who believe in Him. It is the best message one could ever hear. But is must be heard on this side of eternity. There are no second chances.