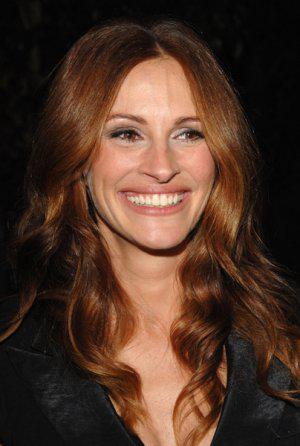 Hollywood superstar Julia Roberts has no intention of ever stepping behind the camera to take charge of a movie, insisting the only thing she's capable of directing is her family's mealtimes.
The Pretty Woman star shot to international stardom when she was 21 and has since expanded her craft to include producing projects such as independent picture Jesus Henry Christ and her recent TV documentary Extraordinary Moms.
But Roberts, 43, is adamant she will never direct a film for herself.
She tells W magazine, "I can direct breakfast, lunch and dinner. I take pride in my kitchen, but I'm not going to direct a movie."
Instead, the mother-of-three hopes to continue using her influence in Hollywood to champion other movies she believes in, like she did for Javier Bardem and his emotional drama Biutiful in the run-up to the 2011 Academy Awards.
Her outspoken support for the movie helped Bardem land an Oscar nomination, and Roberts is proud he earned the recognition he deserved.
She says, "I was the loudmouth on that. It was such a crazy travesty that the movie wasn't getting attention. And it's fun to throw your weight around. That's one of the perks of what we do."