This roasted red pepper dip is creamy, delicious, and a little bit spicy! Serve with chips and veggies for the perfect party snack.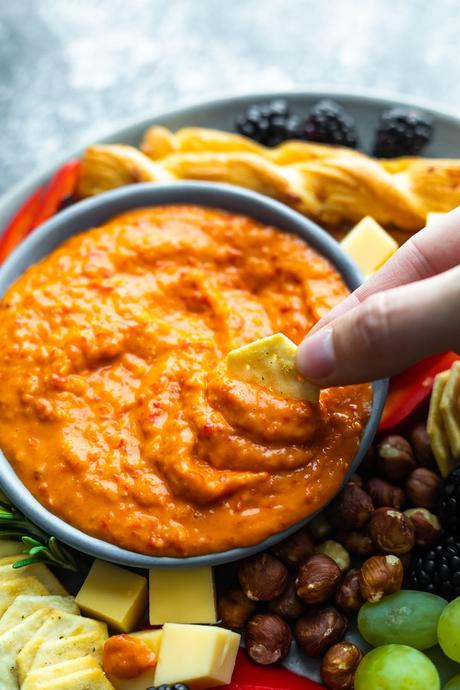 This post was originally published in 2014. It is republished in 2019 with new photos, recipe tips and a video! Same tasty recipe.
Don't mind me, I'm just here for the party snacks 😉
But really, if there is one thing to look forward to during the holidays, party snacks is pretty high on my list!
This roasted red pepper dip is the perfect holiday party snack because a) it's pretty and b) it's tasty and c) it's so simple to make oh, and d) it's vegan, gluten-free and pretty friendly for all your friends, regardless of dietary needs.
Reasons you'll ♡ this roasted red pepper dip
it's ready in just 10 minutes
it's vegan and gluten-free
it's delicious and perfect for a holiday cheese board or veggie platter