If you're looking for a tasty lunch treat be sure to try this sandwich.  Its not on the healthy side of life, but its a great sandwich to have when you feel like a guilty pleasure!
ROASTED EGGPLANT AND BASIL PESTO SANDWICH – serves 1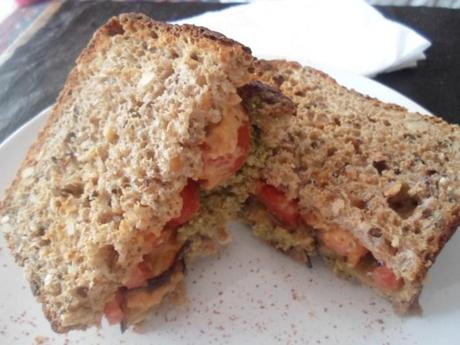 Ingredients
2 slices roasted eggplant ( I used baby eggplant, so I used more)

2 tbsp basil pesto
1 tbsp butter bean dip (optional)
2 slices tomato
2 slices whole wheat bread
salt and pepper to taste
Directions
Spread one slice of bread with the basil pesto.  Spread the other slice of bread with the butter bean dip.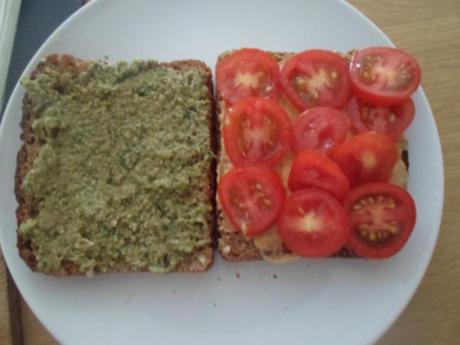 Top with eggplant and tomato, season with salt and pepper and top with remaining slice of bread.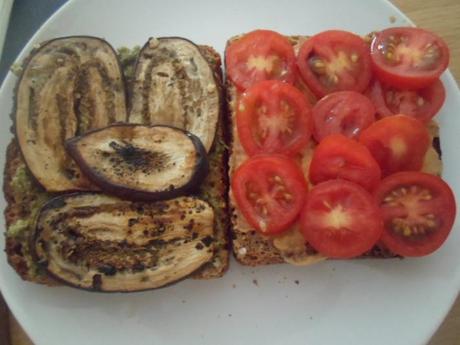 Cut and enjoy.