Since girl stopped her part time work, I know I will have an extra pair of hands to do marketing as I still can't walk properly.
For the last 2 days, we went round gathering all the ingredients.  You see, I was eager to prepare a nice dinner for the family especially when it is for my hub's birthday.  We did an advanced celebration because girl has tuition on the actual day.
She was really sweet and attempted her first rainbow chiffon cake for her dad.  Though the attempted failed but I think she is brave enough to take on the challenge and we are proud of her.
As for me, I did a Roast Rib Eye with a BBQ rub that I got from Trader Joe's.  It was easy and yet tasty.  Am glad I had enough time to marinate it overnight.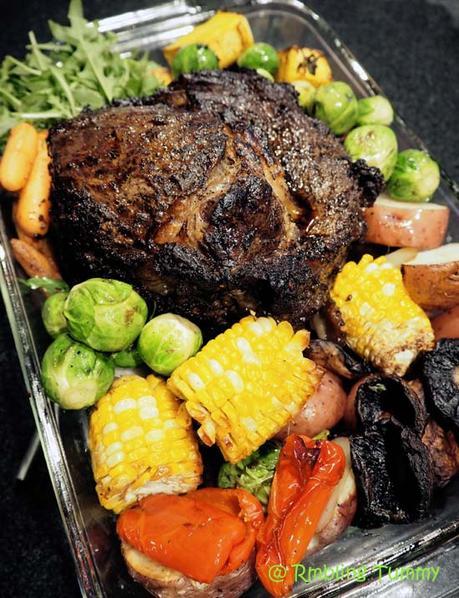 Happy Birthday my better half.  May you be blessed with good health and your dream will come true real soon.


If you have enjoyed this post by Rumbling Tummy, be sure to follow this Rumbling Tummy on Facebook, Instagram, Pinterest, Twitter and Google+.