In 2010 life got pretty much back to normal.  Whatever normal was now. 

The kids were both busy with guitar and hockey and Mike too was playing hockey.  Soon I would have a turn too.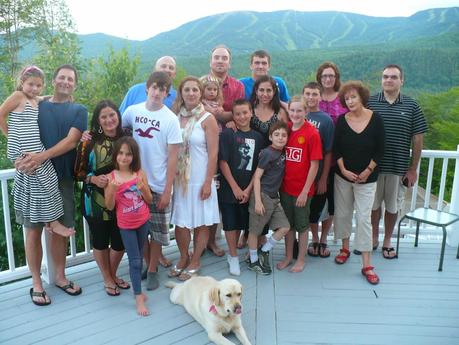 Family Weekend-Sunday River, Maine, USA-2010
I started having incredible pain and stiffness again and it seems it was due to the Arimidex medication that I was taking.  I got pain in my bones and feet and hands.  My oncologist decided to try me on something else called Tamoxifen.  I had heard of this and the name scared me.  I had a bad feeling that this was not going to go well.  However, after taking the Tamoxifen for a while I actually started to feel better!  The pain started to go away and I could sleep better too.  My appointments with the oncologists were now happening every six months.
Since I was feeling better and could move my arms and legs without that stiffness that the Arimidex was causing, I started doing boot camp and running a bit.  Also, I decided to take some adult hockey lessons.  Wow.  What a horrible player I was.  I had never skated with hockey skates in my life so the move from figure skates was quite a challenge.  I really enjoyed it though and looked forward to my lessons each week.  My hope was to play in the league with the ladies eventually.  I wasn't quite ready for that yet though.
At work I was offered an interchange position for two years at a new organization so I decided to try it.  I needed a change and this seemed like a good fit for me.  I figured it was good for me to try something different and enjoy a fresh start.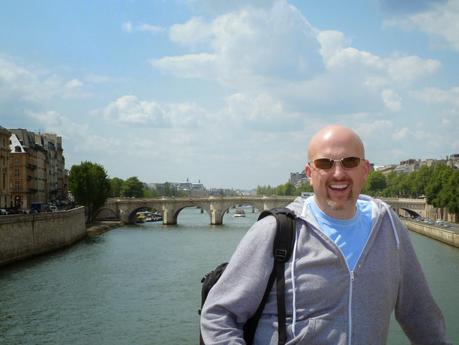 Mike in Europe-2010
It was a busy spring with this new job and with Mike and Alex traveling to Europe for the memorial service for my father-in-law.  They were returning his ashes to the family burial site in Poland and a memorial service was also planned.  Alex was going to carry the urn with the ashes into the church in the procession with the priest.  He had quite a year with this and being a pallbearer for his Great Grandma.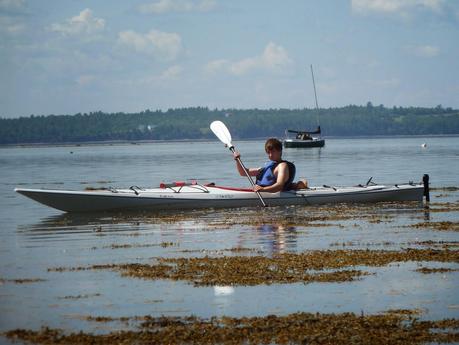 Alex in St.Andrews, NB-2010
We took advantage of the fact that everyone was healthy and really embraced getting away and enjoying life.  It was a summer of more travel and family adventures.  We had our usual Tarnowski family gathering in the early summer in Maine and then took a family road trip to the east coast of Canada.  It was fantastic to be all together and we did some memorable things like whale watching and Mike and the kids went kayaking.  I didn't feel like my arms were ready for that yet so opted out of that adventure unfortunately.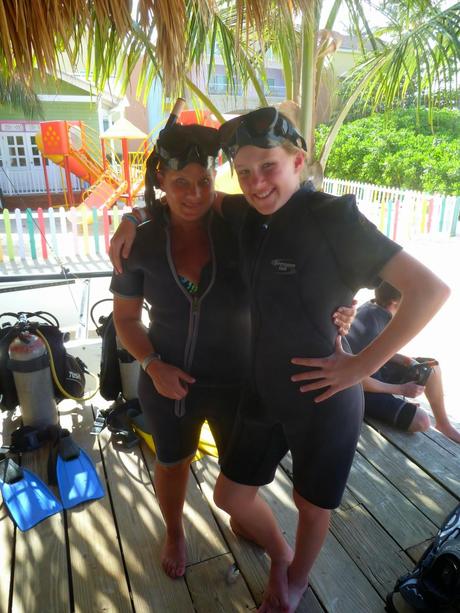 Tasza & I in Punta Cana-2010
We capped off the year with a family trip to Punta Cana in the Dominican Republic.  This was the first time our kids had been to the Caribbean and Christmas was a good time since we were all off work and school.  Plus I sadly didn't have my Grandma to visit anymore so we decided to say to heck with Christmas shopping and cooking and entertaining and being crazy busy and just made a decision to get some last minute tickets and away we went.  It was amazing!  The kids loved it and we really connected.  These times away with just the four of us are the most precious memories to me and I will cherish them forever. Roam - The B-52's