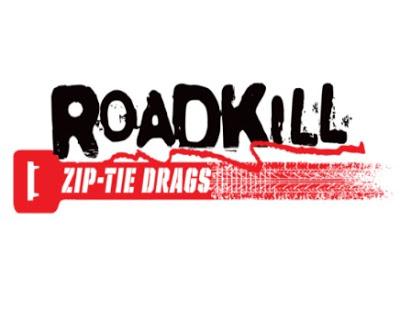 Get ready to head to Madison, Illinois for the Roadkill Zip-Tie Drags that takes place at the Gateway Motorsports Park on Friday and Saturday in Mid September.
ROADKILL brand delivers a one-of-a-kind taste of "Automotive Chaos Theory" and features authentic gearheads David Freiburger and Mike Finnegan in a variety of mediums, including the most-viewed YouTube automotive original series in the United States, Roadkill Nights branded events, a quarterly magazine, and Roadkill Extra and Roadkill Garage shows, available exclusively on Motor Trend OnDemand.
"We had an incredible turnout, with automotive super-fans coming to our first Zip-Tie Drags in Tucson this past January from as far away as the East Coast and Canada," says Roadkill cohost David Freiburger. "I'm super excited to bring even more Roadkill Zip-Tie Drags directly to all the gearheads who were willing to travel across the country to be a part of a unique event like this."
When it comes to action on the track the Roadkill Zip-Tie Drags offers thrill races and is a fun event for the whole family. Among the races and activities included are:
•    Drag racing – with the chance to race against a ROADKILL star vehicle driven by HOT ROD's Freiburger & Finnegan
•    Test 'n' tune
•    Hooptie challenge - where the ROADKILL stars will judge if your racecar was purchased and built for under $3000!
•    Car show
•    Drive-in theater – Classic and newer ROADKILL episodes!
•    Food trucks
•    Camping
•    Bonfires & S'mores
Plan Your Trip To The Roadkill Zip-Tie Drags
For current news in the Roadkill Zip-Tie Drags, including participant car registration and spectator ticket details, as well as camping and events schedules visit www.roadkill.com.