The American South has come to the craft beer game a little late, but what they lack in variety they seem to make up with in quality and quantity. This is perhaps most true in the state of Louisiana. In order to call attention to their budding brewery business, Louisiana decided to do something special and put together the Louisiana Brewery Trail. When we heard that such a beast existed, there was only one thing that came to mind: ROAD TRIP!! See what breweries are a must-visit, and where you should stop if you are planning on Road Tripping the Louisiana Brewery Trail.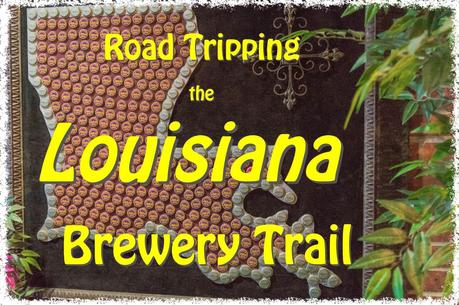 Due to a complex set of laws that were only recently changed to make craft brewing possible on a small scale, Louisiana is relatively late to the craft beer game. While in some cases this could be a negative, in the beer world it's turned out to be quite positive. With so many large breweries starting to branch out with their own craft offerings, it's forcing the new and little guys to be focused on a truly high quality and innovative product.
Louisiana has always been a hot bed of culinary creativity, and this same tradition for blending varied backgrounds and cuisines has also come to the table in the craft beer world. That means that beer lovers like us get to reap the reward of enjoying some fantastically brewed beers served alongside some of America's best cuisine!
---
---
Road Trip Planner for the Louisiana Craft Brewery Trail
The official site for the Louisiana Brewery Trail features a total of 11 breweries that are spread across the whole state from New Orleans to Shreveport, LA. Our road trip of the Louisiana Brewery trail began in New Orleans then took us to the North Shore area before leading us to the state Capitol of Baton Rouge and finally ending our trip in the heart of Cajun Country, Lafayette. Sadly due to some poor timing issues we weren't able to visit Great Raft Brewing in Shreveport, but there will be a next time.

We began our road trip of the Louisiana Brewery Trail in New Orleans which is currently home to two craft breweries (NOLA Brewing and 40 Arpent) sadly we weren't able to make it to the actual breweries, but you can find their brews on tap at most pubs in the city. NOLA is a great place to start your trip and you should definitely commit 2-nights to visiting the city while you sample the local brews.
From NOLA the next stop on the brewery trail should be the North Shore of Lake Pontchartrain and the city of Covington, LA. Covington and the surrounding area is home to quite a few of the state's top chefs and is a place of great innovative minds. Plan on spending 2 -3  nights in the Covington area and plan on visiting the famed Abita Brewery, along with new comers Chafunkta Brewing and Covington Brewhouse. While there you also want to pay a visit to the Old Rail Brewing Company which technically isn't on the brewery trail, but deserves a visit.
From the North Shore make your way across I-12 and I-10 to the state Capitol of Baton Rouge. Plan on 1 – 2 nights in the city, and stop in and say hi to the crew at Tin Roof Brewing. After Baton Rouge your last stop takes you deep into the heart of Cajun Country with a visit to Lafayette. Plan on at least 2-nights in the area and make sure to wear your stretchy pants. The combination of incredible Acadian influenced cuisine, and drive through treat stops that feature the likes of pork cracklin's and hot fried boudin ( a sausage so good they even have a festival) means you're definitely going to gain a pound or two. The good news is you'll have two great breweries to wash it all down with. Lafayette is home to the highly technical Parish Brewing which will satisfy your inner beer nerd, and Bayou Teche Brewing which will completely blow all your preconceived notions of beer out of the water.
A drive along the Louisiana Brewery Trail is a great way to anchor a trip through the state, while also sampling some old classics brews alongside some enthusiastic young cajun flair.
Keep reading for more info on each of the breweries we visited along with all the details for planning your visit.
Louisiana's North Shore
Abita Brewing Company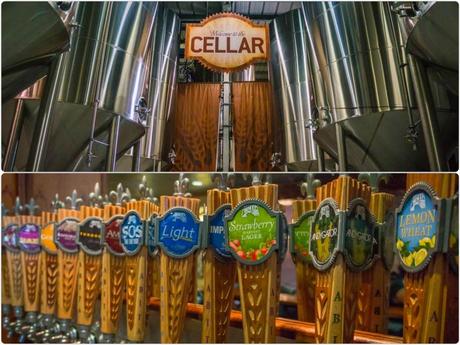 Located in the small town of Abita Springs, the Abita Brewery is the oldest and largest craft brewery in the Southeastern US and ranks at 14th largest nationwide. Named after the springs that provide all the water for their brewing, Abita has been open since 1986, which makes Abita Brewery one of the pioneers of the Craft Brew industry. With so much experience it's no wonder that they can consistently produce 20 distinct brews every year, in addition to limited runs and single barrel productions.
If you have the opportunity to visit the brewery, make sure to sample the classics like Turbo Dog and Purple Haze to see what they are all about. If you are looking to stretch your pallet the Andygator, a Helles Doppelbock, and the seasonal Lemon Wheat were two of our stand out favorites.
Details for Abita Brewing Co
21084 Hwy. 36
Covington, LA 70433
985.898.3546
abita.com
Tour & Tasting Times
Wed, Thurs & Fri at 2 pm
Sat at 11 am, Noon, 1 pm & 2 pm

Chafunkta Brewing Company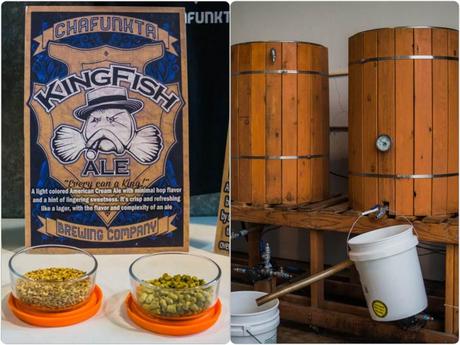 By far the smallest brewery on the Louisiana Craft Brew Trail, Chafunkta makes up for it's small size with heaping supply of passion and TLC. Proudly brewed by a husband and wife team, each batch begins its life in their petite 55 – Gallon brewhouse. Even though their production is small, the beers they produce are of a quality you'd expect from a larger or more experienced brewery.
Their flagship brew, Kingfish is a flavorful American Cream Ale that goes well with the state's hot summers. Their two most popular brews though are their Imperial IPA named Voo Ka Ray and my favorite the Old 504. Surprisingly light on the pallet the Old 504 is an easy drinking Vanilla Coffee Porter that uses fresh vanilla pods and locally roasted coffee beans to infuse it with a delicate balance of delicious flavor.
Details for Chafunkta Brewing Company
21449 Marion Lane, Suite 2
Mandeville, LA 70471
985.869.2349
chafunktabrew.com
Tasting & Tours
Fridays from 6 – 7 PM
Covington Brewhouse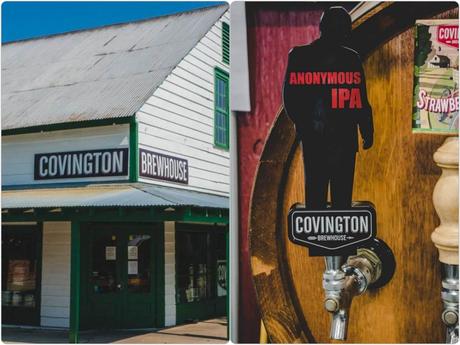 Located in a historic building in downtown Covington, LA the Covington Brewhouse has the most unique history of the breweries on the trail. The Brewery was originally founded by a German immigrant and brewmaster and is now in the hands of American owners and brewers. This varied background means the brewhouse produces traditional brews like their light and crisp German Kölsch alongside American craft beer staples like the Anonymous IPA and their popular Strawberry Ale.
Details for Covington Brewhouse
226 East Lockwood Street
Covington, LA 70433
985.893.2884
covingtonbrewhouse.com
Tasting & Tours
See website for times and dates as tours are currently on hold.

Old Rail Brewing Co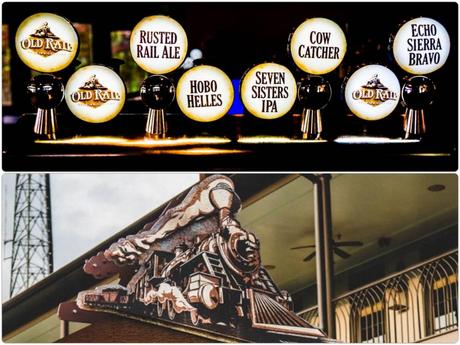 While the Old Rail Brewing Co is technically not on the Louisiana Brewery Trail, it deserves a mention in this post and, more importantly, a visit if you are in the area. With a surprisingly vast selection of beers, this restaurant/brewpub has a little bit of something for everyone on their menu. With a Westcoast trained brewmaster, you get a variety of well constructed beers that pair incredibly well with the menu.
When you stop in order a sampler flight and you'll see that each and every brew is well balanced and expertly constructed. Our favorites include the Cow Catcher Milk Stout, Hobo Helles, and the Seven Sisters IPA.
Details for Old Rail Brewing Co
639 Girod St
Mandeville, LA 70448
985.612.1828
oldrailbrewery.com
Tasting & Tours
Restaurant Open 11 – 10 Daily
---
---
Baton Rouge
Tin Roof Brewing Company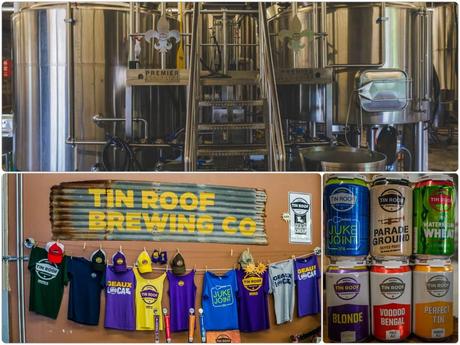 Tin Roof Brewing was opened in 2010 and is the only brewery in the state capitol. Even thought they are only 4 years old though they have over 20 years experience in their brewmaster. They produce three year-round ales that are easy to drink and would go perfectly with an evening on the porch under their namesake tin roof.
In addition to their year round beers, they produce two seasonal brews that truly stand out. Their summer brew is a surprisingly easy to drink Watermelon Wheat that manages to pack in lots of flavor without being overbearingly sweet or syrupy. I normally avoid fruit beers, and I found it to be refreshing and enjoyable. My favorite though was their Parade Ground Coffee Porter, which was packed full of bold coffee and chocolate flavors that aren't afraid to be robust.
Details for Tin Roof Brewing Co
1624 Wyoming Street
Baton Rouge, LA 70802
225.377.7022
tinroofbeer.com
Tasting & Tours
See Website for Tour Info
Lafayette
Bayou Teche Brewing ( aka LA-31)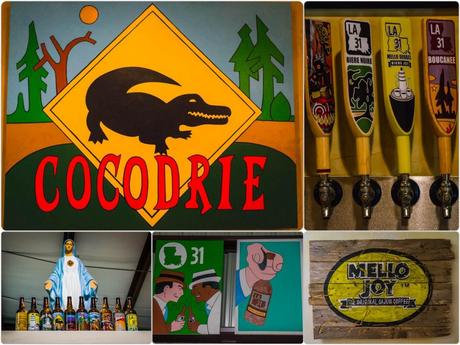 It's not surprising that our favorite brewery came from the same parish that is home to some of the most distinctive and classic flavors in Louisiana cuisine. Bayou Teche Brewing, located outside of Lafayette,  exemplifies everything you'd hope for in a local craft brewery. They are bold, brazen, and don't really care what anyone else thinks of their beer. Because of this, they aren't afraid to try anything once and they're constantly pushing the envelope.
If I lived anywhere in the area, I would make it a point to visit Bayou Teche brewing at least monthly to get a taste of whatever they had up their brewing sleeves. True to their French Acadian roots, they began by producing French Belgium beers because "Hey, you don't drink wine with gumbo".  From there they've gone off the deep end of experimentation in the best way possible. We made our way down the line tasting each beer and found that every sip was a new and exciting taste adventure. The crew at Bayou Teche has managed to construct an impressive line of year-round beers (the Cocodrie and Boucanee are incredible)  while also producing a variety of one-offs and seasonal flavors that include basics like the Biere Joi (a coffee dubbel ) to an over the top corn maque choux  flavored experimental beer that absolutely blew my pallet away.
If you can only visit one brewery on the whole trail, Bayou Teche should be it.
Details for Bayou Teche Brewing
1002 Noth Lane
Arnaudville, LA 70512
337.303.8000
bayoutechebrewing.com
Tasting & Tours
Tasting – Mon – Thu 10a – 6p
Tasting & Tours Fri & Sat 10a – 7p
Parish Brewing Company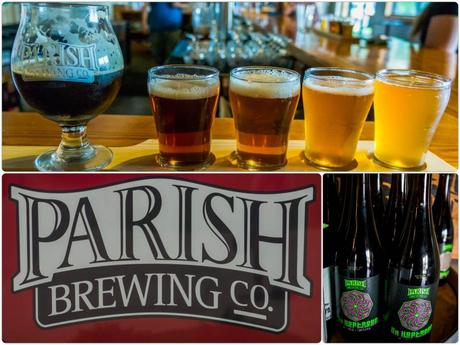 Perhaps the most technical brewery on the trail, the Parish Brewing Company stood out as our second favorite brewery on the list. Founded by a chemical engineer, it's most popular brew was also its first. Canebrake is an exceptionally well balanced wheat ale brewed with a locally sourced sugar cane syrup and currently makes up for the majority of Parishes production. Don't be fooled into thinking Parish is a one trick pony though. With small batch brews like the Dr. Hoptagon Black IPA ( a tribute to the famed Kool Keith persona Dr. Octagon), Ghost in the Machine Double IPA, and the Grand Reserve barleywine, there are definitely more great things to come from Parish Brewing Co.
Details for Parish Brewing Company
229 Jared Drive
Broussard, LA 70518
337.330.8601
parishbeer.com
Tasting & Tours
Tasting Room – M – F 2p – 8p Sat 11a – 7p
Tours – Sat 12p – 2p

Where we stayed along the Louisiana Brewery Trail
New Orleans
North Shore
Baton Rouge
Hotel Indigo Downtown –  
200 Convention St, Baton Rouge, LA
 ‎
Lafayette
Buchanan Lofts – 403 South Buchanan Street Lafayette, LA