A note from the Editor-in-Chimp: This article was originally featured in the June edition of 10mag.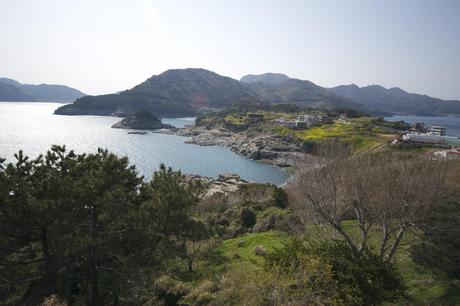 Before spring's beautiful embrace makes way for the crushing humidity and biblical rains of summer, get yourself some wheels and venture forth to Gyeongsang Province's most underrated island: Geoje (거제도).
Hit the road
Geoje-do, bathing just off the coast of Busan, is perhaps best known for its heavy shipbuilding industry. However, due to the island's many activities and sense of tranquility contrasting so wonderfully with the balli-balli nature on the mainland, anyone hanging out in Gyeongsang province should make there way down here.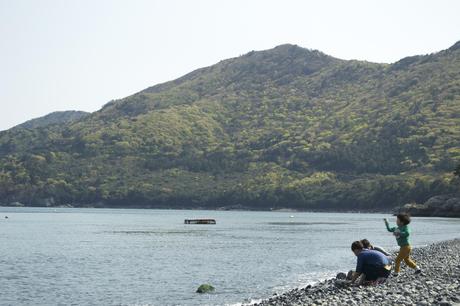 Of course, as with everywhere in Korea, public transportation is cheap, efficient and accessible. However, if you really want complete and unfettered access to all the island's various nooks and crannies, you're going to need a car. Luckily renting one is easy. Just google "rent a car in Korea," and you'll find tonnes of companies. The ins and outs of each deal vary, but generally you'll need to be over 21, have an international driver's license and at least one year's driving experience.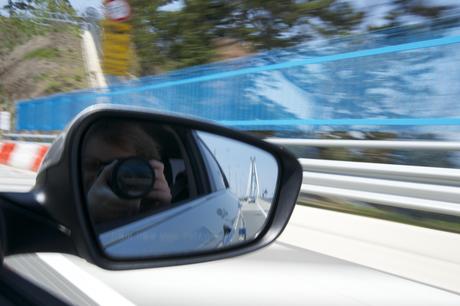 There are two ways to reach the island's shores by car: Take the Geoje Grand Bride (거제대교) from Tongyeong City, or cross the engineering marvel that is Geoga Grand Bridge (거가대교) from Busan. Astonishingly, the bridge tunnels beneath the seabed before it pops out the middle of a tiny island and bridges over the sea to Geoje.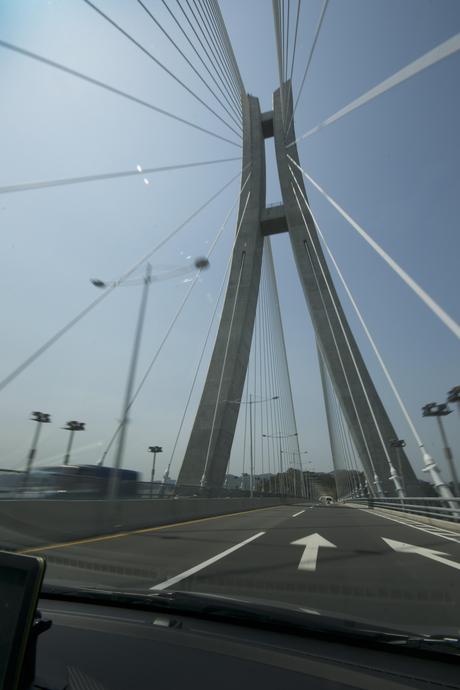 Once you reach Geoje-do, get off the highway as soon as possible, pick any old country road and explore. By rummaging around in the back of beyond down here, you'll get the most out of the coastal roads, gloriously green mountains, tiny villages and the odd tourist trap – most of which are actually pretty cool. The island is pretty small and only takes about an hour to cross from one side to the other, so take your time. Remember it's the journey, not the destination that matters.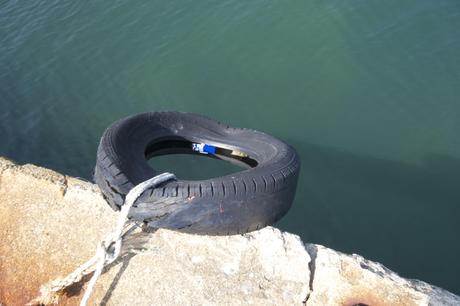 Some recommendations
Well, if it's a good long chill on a sandy beach you're after, voyage over to Heungnam or Gujora on the east, or Myeongsa down in the southwest. The waters here are invigoratingly clear. Scattered about each beach, you'll likely find all manner of sea life to dine upon. If none of these beaches take your fancy, hop back in the car and find another one.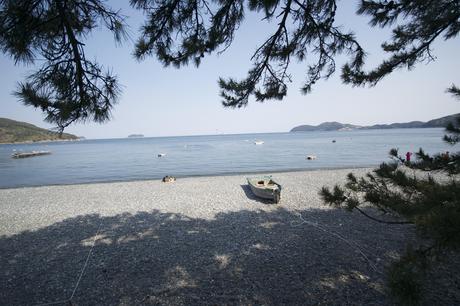 Most attractions are out on the east coast. You'll find lighthouses, gardens and boat trips out to the surrounding miniature islands, like the James Bond bad guy's beautiful retreat of Geoje Haegeumgang. Also down on the east coast is the windmill and panoramic view at Windy Hill, which as the name suggests, is rather, err, windy. The coastal roads along the southeast should not be missed.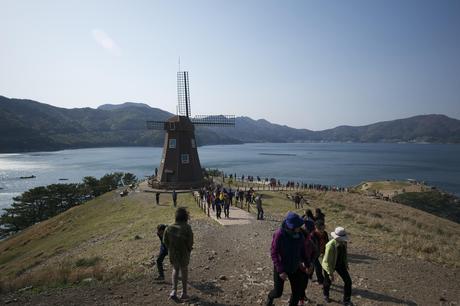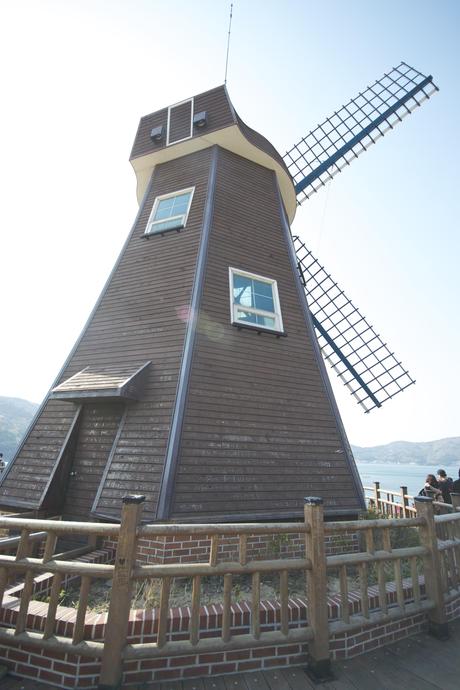 Hotels, motels and pensions are littered all across Geoje Island, so finding a bed is not much of a challenge (book ahead in summer, mind!). Of course, your car can act as a portable one-star hotel, but a much better option is camping. You'll find a few campsites on the island, but honestly, pitching up on one of the sandy beaches with a BBQ is much fulfilling and less crowded.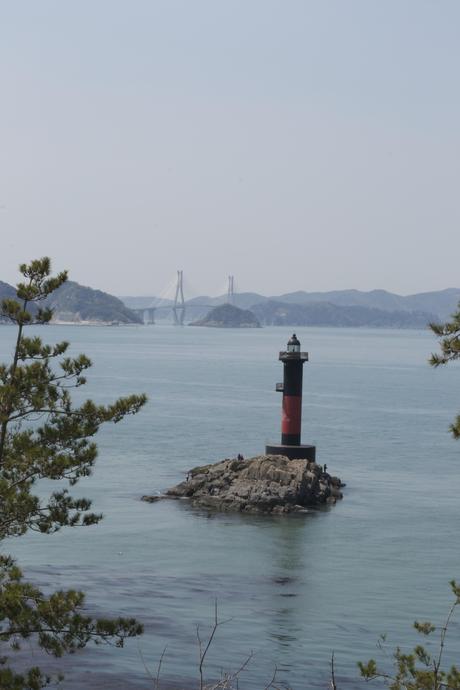 Safety First
Driving in Korea can be pretty dicey at times, even more so down in Gyeongsang Province, which the locals freely admit to. So keep your wits about you on the roads. Undertaking, speeding, running of reds and sudden turns are not uncommon. The unwritten rules of the roads, buses are bullies, and taxis erratic. But saying that you'll probably be fine. The roads in Geoje-do are small two lane affairs and are pretty much empty.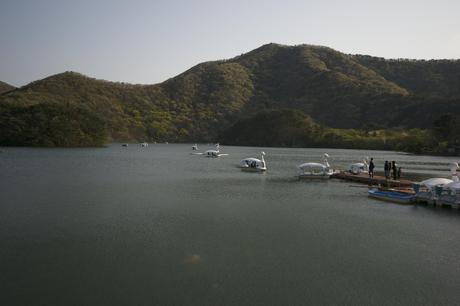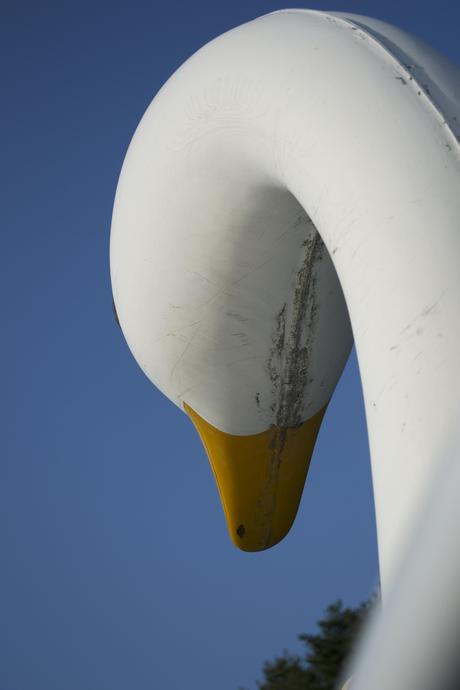 What are you waiting for? Get going!