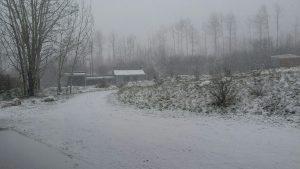 Leaving Marble in a blizzard
First stop: Great Sand Dunes National Park and Preserve. GPS tells us it will take 5 hours from Marble climbing over mountains. We ascend slowly up to 10,200 feet and reach the pinnacle of the Rockies on the 10th Mountain Division Memorial Highway, formerly Camp Hale, Colorado where the American army trained during WWII. The landscape is stark but the views are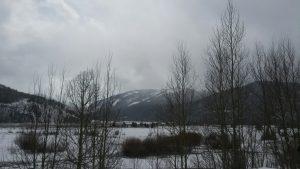 Fomerly Camp Hale
unbelievable. Snow in April. We had fallen into the Snow Queen's lair and couldn't get out. The drive is slow as we battle even more falling snow.
We climb back down the mountain and pass through small towns and vast lands finally leaving winter behind. I am sorry to see it go. We won't be treated to views like this until much later in the year. We head in and out of towns named Carbondale, Leadville, Granite. It doesn't take a genius to figure out what industry thrived here. The towns are quaint, picturesque and are a throwback to the days of cowboys and buffaloes.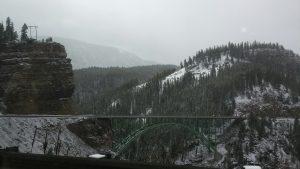 Road trip views at 10,200ft elevation
https://www.nps.gov/grsa/index.htm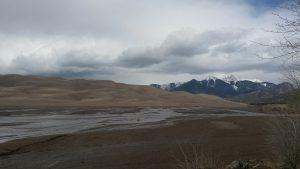 Great Sand Dunes and 'the beach' in the foreground
Eventually we tire of hiking up sand and stop walking. We wish we had a sled to slide down. We are too tired to hike further up. We head back to 'the beach' when strong winds begin to blow. A storm is coming and dark, foreboding clouds gather behind us. We see the furrows in the sand, wind pushing against the flowing water. It is magical. We stand and watch, entranced, mesmerized. But the storm approaches with a speed we cannot out run and we quickly return to the car to get out of its way.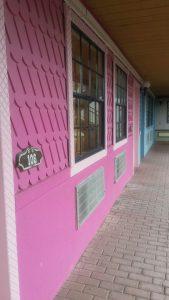 The Big Texan Motel – our lovely pink and blue motel exterior!
http://bigtexan.com/motel/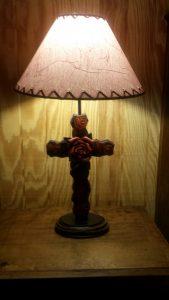 Kitsch rose cross lamp in pink
In the morning, we cannot avoid the big yellow building adjacent to our motel – The Big Texan Steak Ranch (http://bigtexan.com/), home to the 72oz steak. It is advertised everywhere. Finish the steak within an hour and you get it for free. We are sent to the restaurant for breakfast and are stunned by the interior. There are no words for it. It is a restaurant, carnival shooting range, wax works display, gift shop and trophy room for all the moose and deer shot over the years.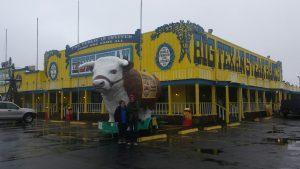 That's the Big Texan Steak Ranch!
Satisfied by all the weird and wonderful things we had seen, we head out of Amarillo. The hail comes. It is time to leave. Another 5 hours in the car. The land flattens out as we head further into Texas. There is nothing for miles and miles, as far as the eye can see. They weren't kidding when they said that Texas was flat. We arrive at Fort Worth in the early evening and collapse in a heap, concluding our road trip to the weird and wonderful.